Last Saturday, Rigzin and I went to see the Chief Medical Officer downtown to plea to release me from quarantine as the medical officier at the airport had suggested to Rigzin, based on the fact that I have been vaccinated three time, tested negative three times in the last week and, ultimately, that the mountains are the best quarantine you can wish for: nobody but our party intends to climb Kang Yatse 1. Unlike the medic at the airport, the chief medic downtown was of the military type and didn't even want to talk to us. So basically, I'm stuck until the 19th. Rigzin was totally depressed, if only because he had already made efforts to get other climbers to join now that Romil and Mingma are in quarantine (as they both tested positive upon arrival in Leh). We talked for a long time and at the end we concluded that it was perhaps not so bad after all since if we only start on the 19th both Mingma and Romil will be released on the 19th from their quarantine and will be able to join us.
In the mean time, I try to make a little illegal acclimatisation hike every day. According to Rigzin that is OK as long as I take my negative test certificate and my proofs of vaccination along and stay away from other people. The latter is very easy since in winter (it's ~minus 17 during daytime and ~minus 25 at nigh) Leh is pretty much deserted and I haven't seen any other foreigner.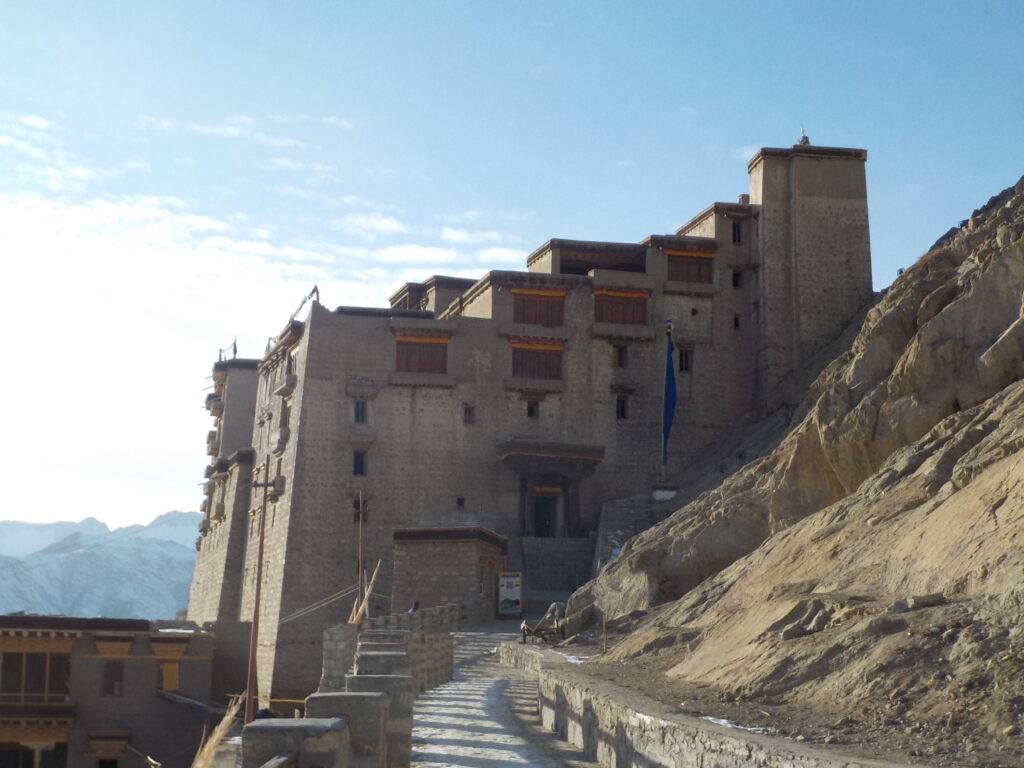 I've hiked up to the Leh Palace and the castke at Tsemo twice. Last Saturday I have just climbed up finding my own path, but later I saw on google maps that there is not only an offical trail but also sacred stairs at the other site. So Sunday I climbed up the 200 m sacred stair-case and descended via the trail (which was way easier than the track I had used the first time).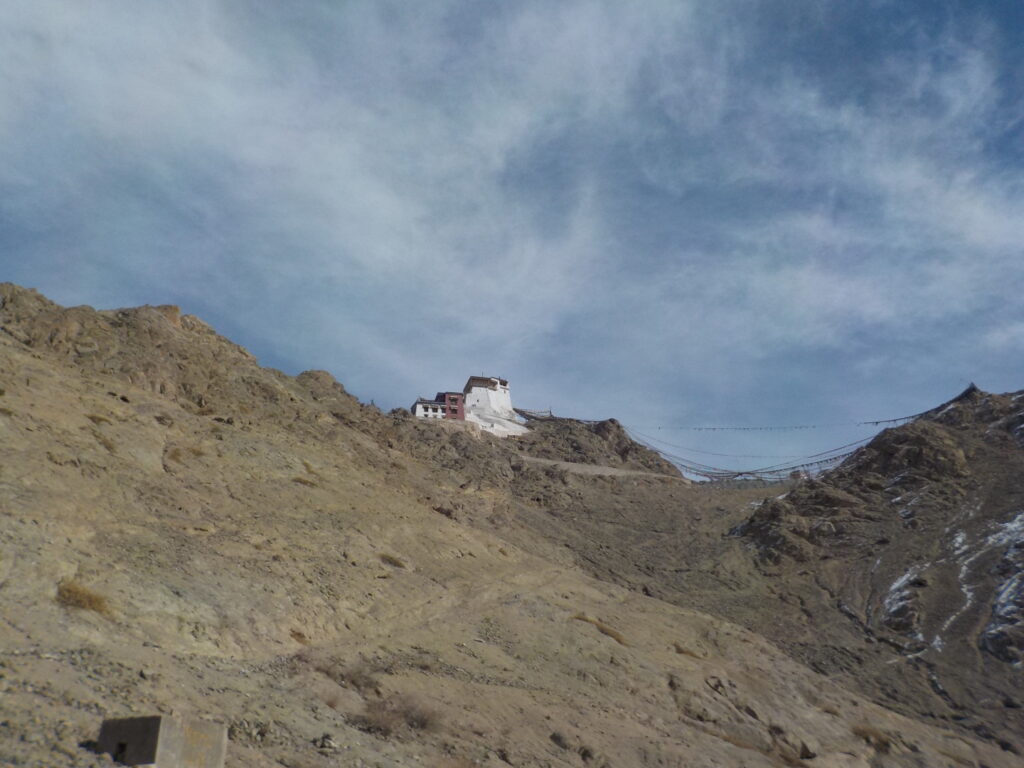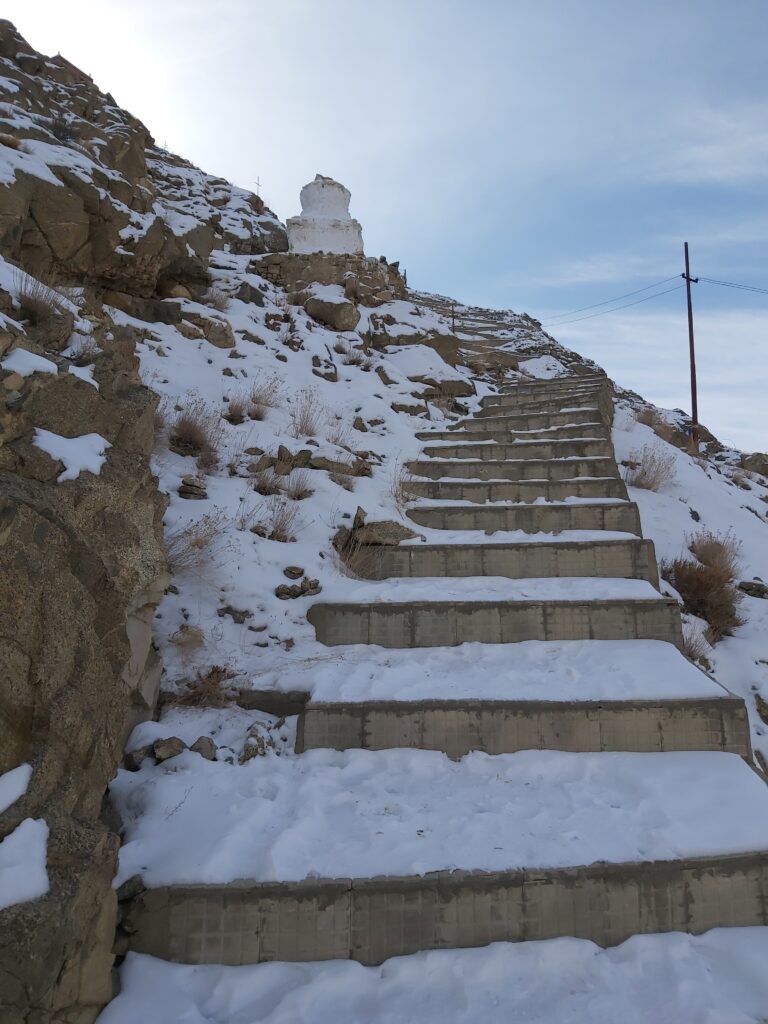 From the top of the mountain, just next to Tsemo Goenkhang you have a very nice view over Leh.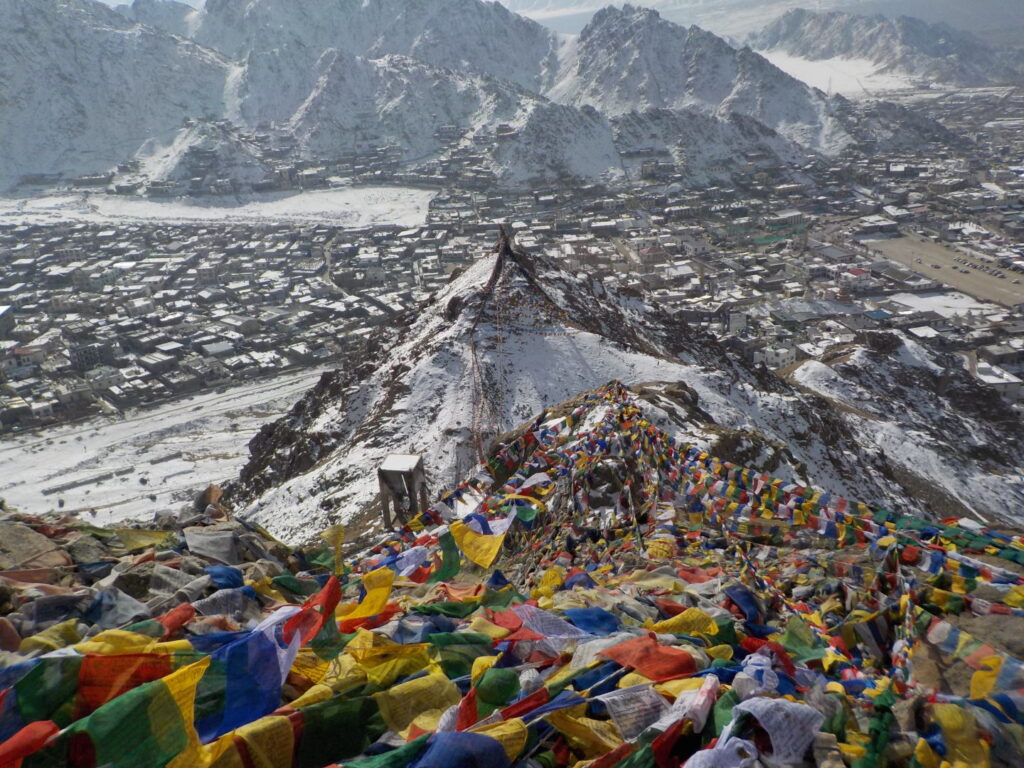 Today I've hiked up to Gangles Gonpa, about 8 km north of Leh, and the nearby Stupa at 3920 m.