As described for the 2015 Dutch Everest Expedition, training is a normal part of my life. I still train very regularly as I've been doing for the last decades. For my age I'm still quite fit with a pretty good basic physical condition. All my training is recorded at my page at "movescount".
Often I'm asked the question what one needs to do to climb Mt Everest. It's a difficult question, and I honestly do not have a clear answer… However, not too long ago a book was published "Training for the New Alpinism – a Manual for the Climber as Athlete" by Steve House and Scott Johnston.  They describe how a structured approach to training your body and mind prepares you for an expedition. I was surprised to find that their approach is largely reflecting what I've been doing the last decades: acquiring an excellent aerobic condition combined with sufficient climbing skills. Both of these require a minimal level of physical strength. Hence, my basic (almost daily) scheme consists of a combination of  aerobic training and strength training. I'm fortunate that I can do both at the Health Promotion Centre at work and, in addition, I train aerobics once a week at Argos Sport. In addition, I run, swim, ride my bicycle etc.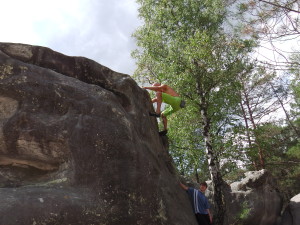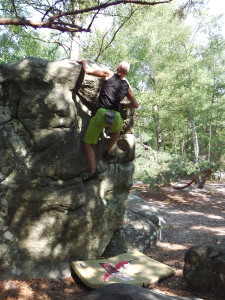 Climbing I do in the climbing and bouldering hall indoors for basic techniques, but the real fun is of course outside.
To give a flavour… last year, I spent a holiday with my family in Fontainebleau, the world's ultimate boulder garden.
The Royal Dutch Mountaineering Society invited me to follow a Master Class Alpine Techniques in Chamonix. Together with two others, I followed this class with Martijn Schell and Roeland van Oss. It was a pretty demanding but fabulous event, during which we made a full traverse of the Arête du Jardin, a rarely climbed ridge on the Aiguille Verte.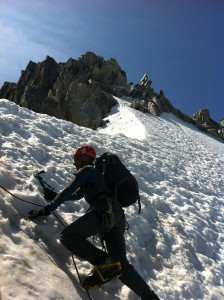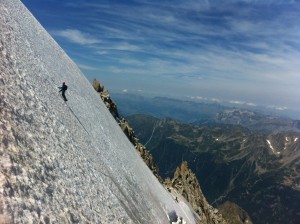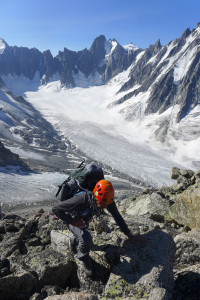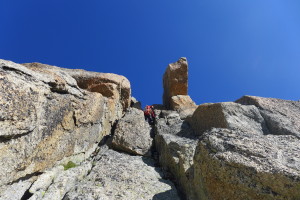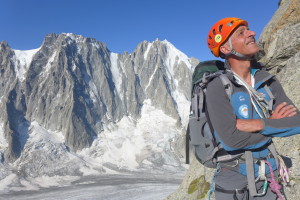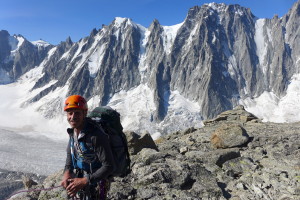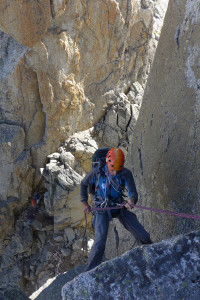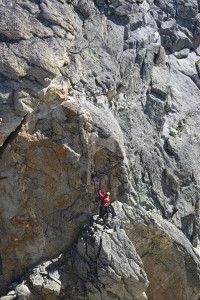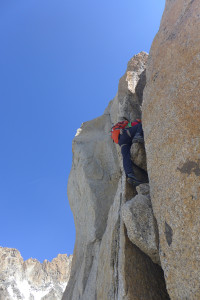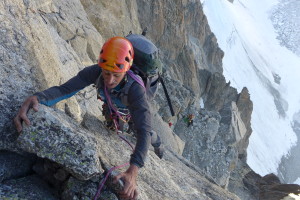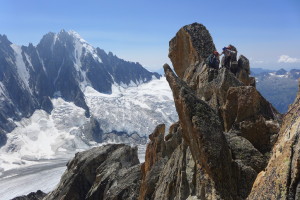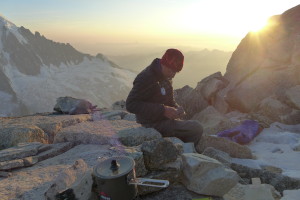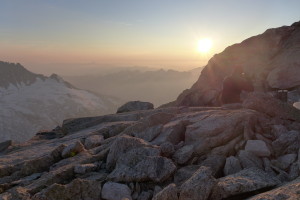 This year, I co-organised a weekend for climbing instructors of Regio Rijnland, our local chap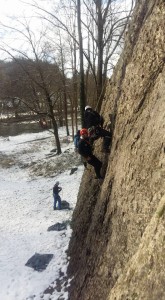 ter of the Royal Dutch Mountaineering Society, in the Ardennes to practice rescuing techniques.