As expected we got a permit for KY2, which gave us three days (25-27 January, since we need to be back in Leh on January 29th) to climb KY2. Unfortunately, another front passed with first severe snow-fall and then very clear and bright skies and – consequently – extremely low temperatures down to -40 degrees at night (where we had up till now -20 to -25 during daytime and -30 to -35 degrees at night). I have been sleeping with two layers of merino underwear below my clothes, two pairs of socks, two buffs, two caps, gloves, and my down jacket in my big down sleeping bag and still wasn't very comfortable. During day time, I dressed completely in black as, without much wind, the radiation of the bright sun would nicely warm me. The back-side of this extremely cold wheater (considering that -40 degrees at 5100 m would imply tempetratures down to -50 at the summit) is that the snow doesn't 'set' which, again, makes avalanges a significant risk. As a consequence, Tsewang and I had to decide that a summit attempt was too risky and we had to cancel a summit attempt. So, on January 25th, Jingmat was sent down to Hankar to warn Tundup to come up with the horses.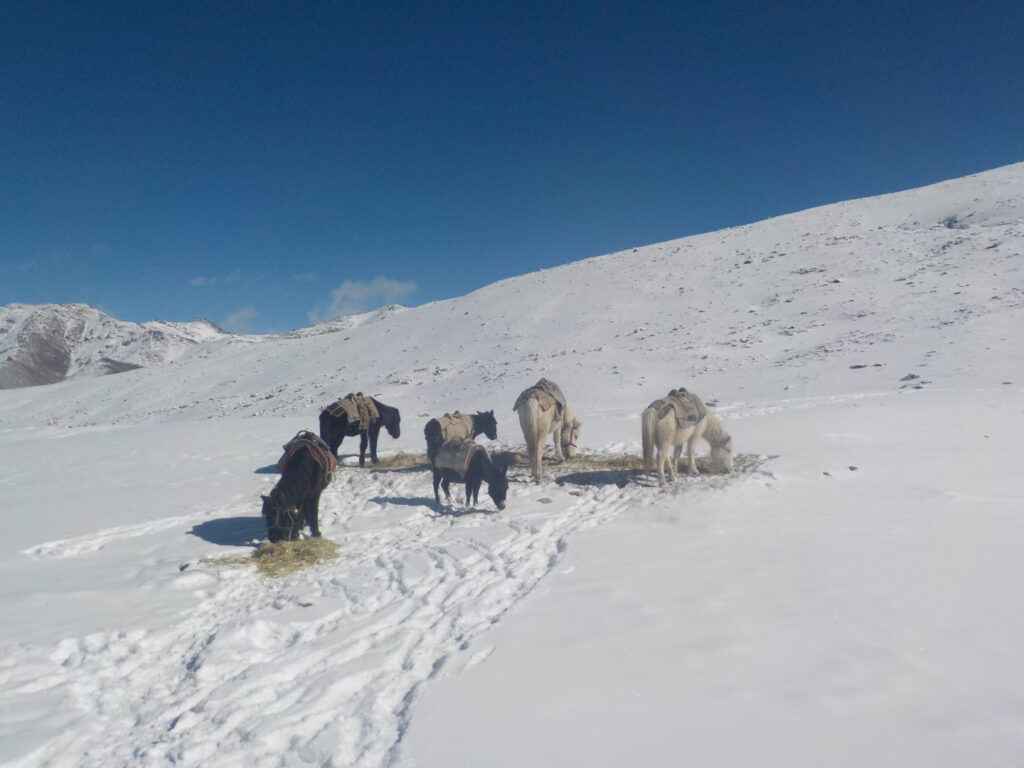 Thursday, Tundup and Jingmat showed up with the horses in the course of the morning. We had already packed most stuff and prepafred to go down. Tsewang and I left as first as usual. It was still very cold and actually I asked Tsewang just to keep going as any pause would just make us shiver. After just less than 4 h we reached Hankar, where – to my surprise – we did not camp but a 'homestay'. This basically implies that you sleep in a kind of shed behind one of the local Ladakhi farms. Primitive, but very comfortable compared to a tent on the glacier. It took ages for the horses to arrive. Due to the heavy snowfall, several of them fell and had to be unloaded to allow them to get up again and then reloaded.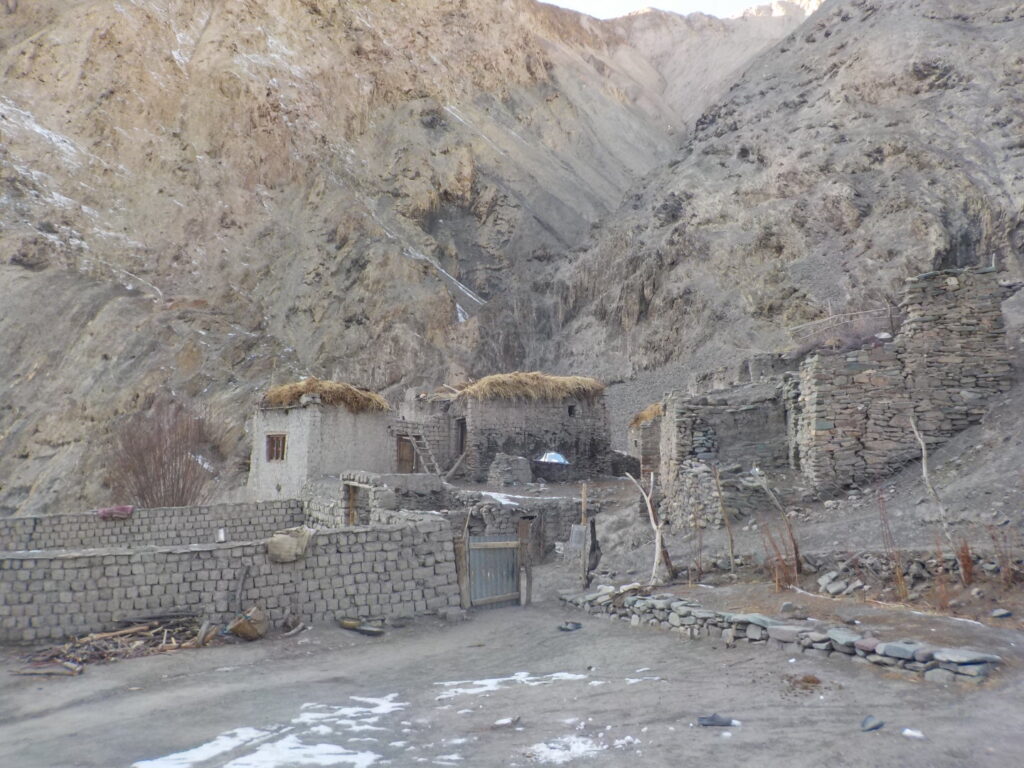 The next morning we got up and continued to Hankar and Thinlaspa. The weather was still nice: clear skies and crispy cold, but quite enjoyable. The Markha valley is very beautiful (and apparently a very popular trek in summer, but totally deserted now).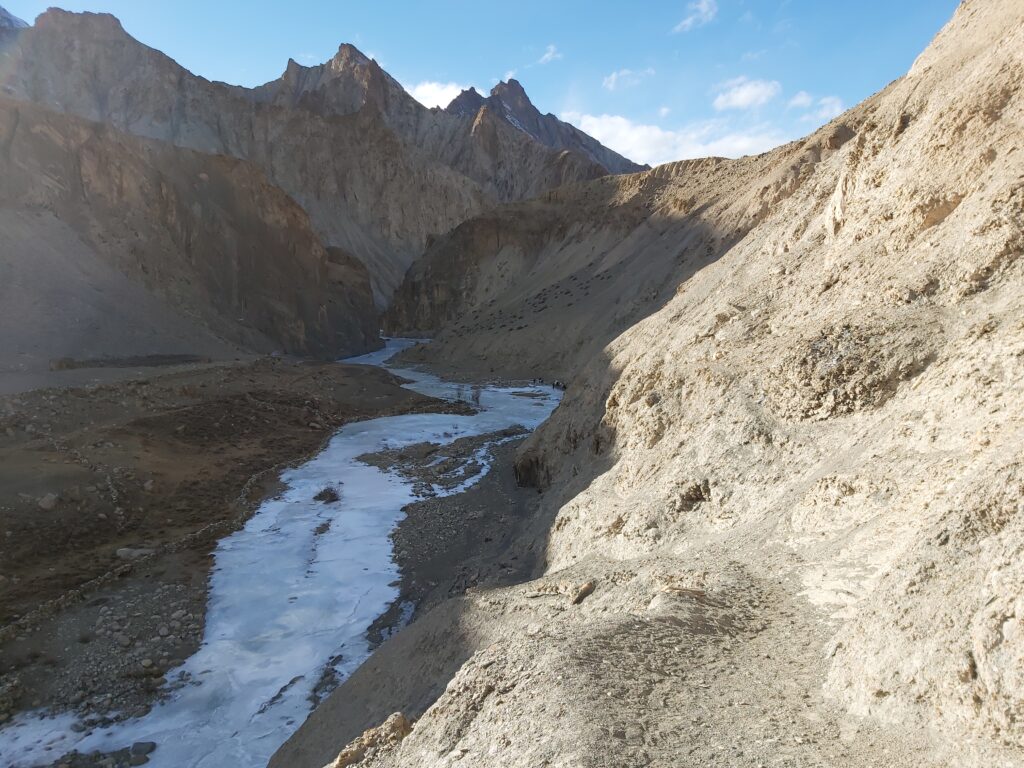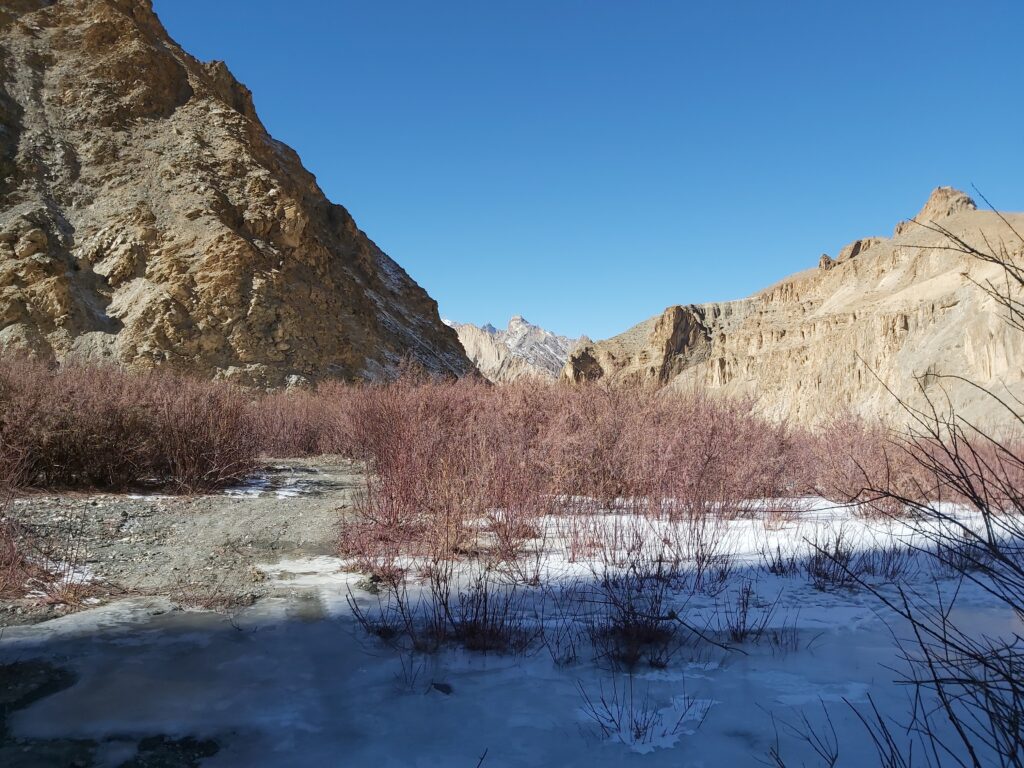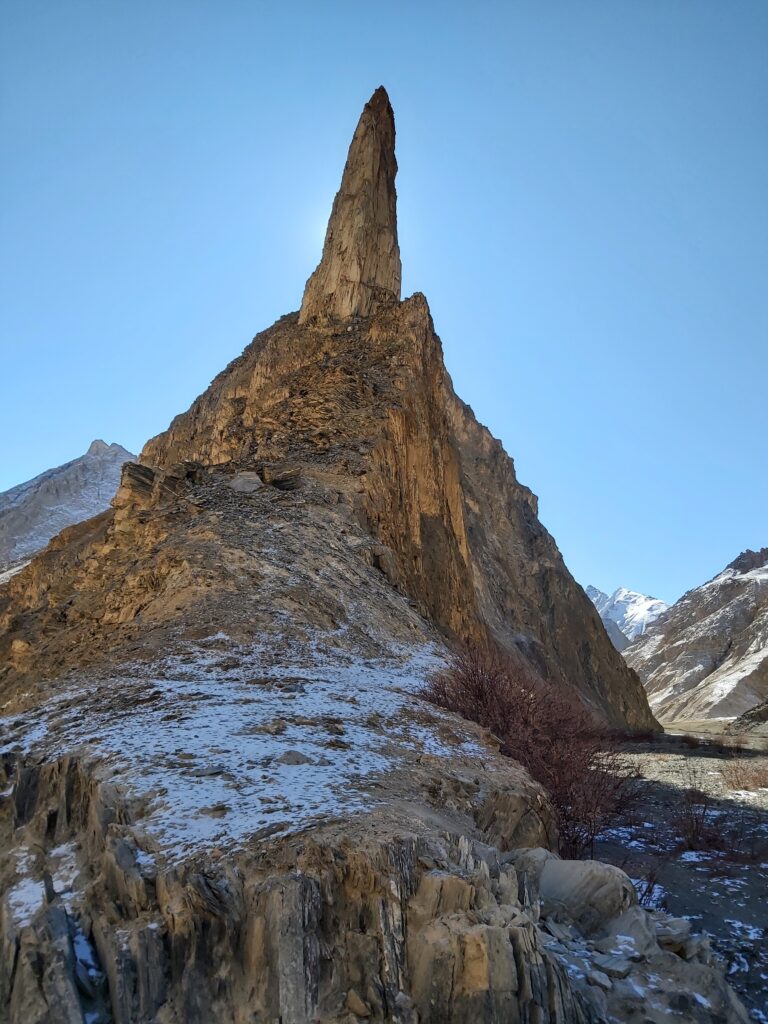 After an almost 3 h hike, we reached a small homestay-place where we waited for the horses to arrive. The owner would drive us to Leh with his 4WD. It took again quite a while until Tundup arrived with the horses. After everything was packed, the old 4WD would not start…. Luckily all the men seemed to have knowledge about cars and after half an hiour the enigine started running. A spectecular drive over the frozen river, bumpy trails full of pitholes and rocks brought us to Chilling where the paved road started but the 4WD broke down. Once again, all men were busy for a while and we could continue (at a very slow speed) to Leh where Rigzin was already waiting for me.