Although our materials have arrived, they are not being transported to MBC yet. It seems that the earliest possibility to transport it will be tomorrow. This implies we stay 2 more days in Samagaon.
Today, Pemba and I hiked up to Pungen to acclimatise. There is a pretty steep path next to a spectacular river/water fall, that we climbed at 400+ m/h, leading to a vast plain at ~ 4050 m.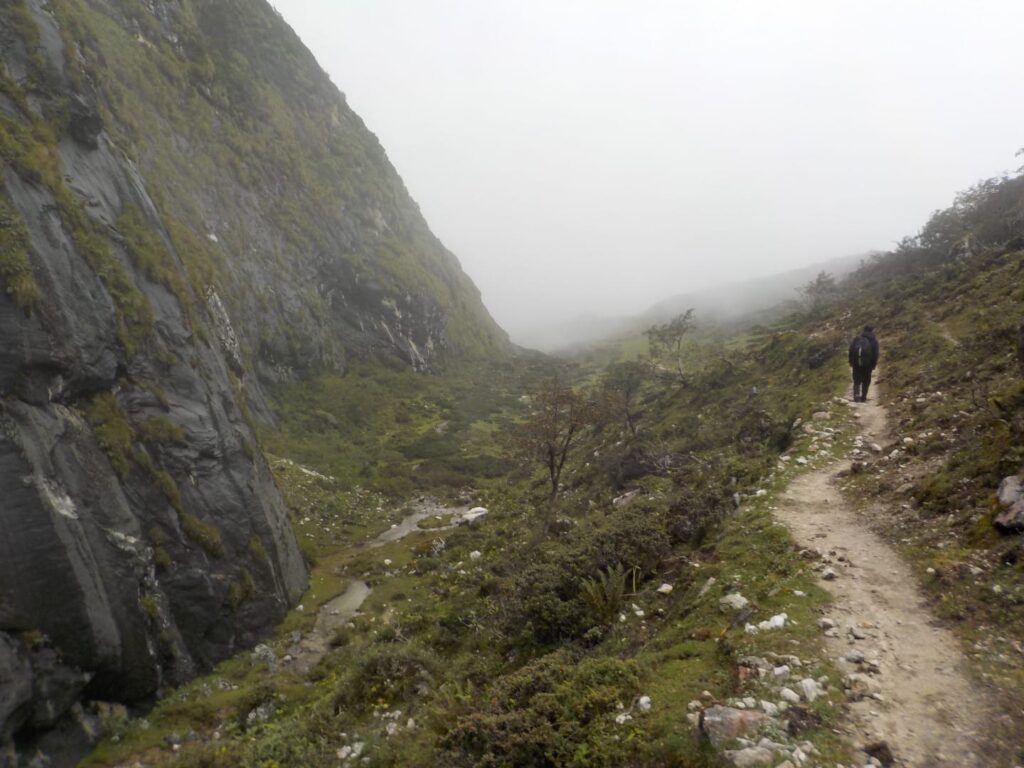 There were semi-wild horses, yaks and eagles. At the end of the plain there is a monastery and halfway there was a farm. Pemba asked whether they could make us tea, but the ladies were too busy with drying hay.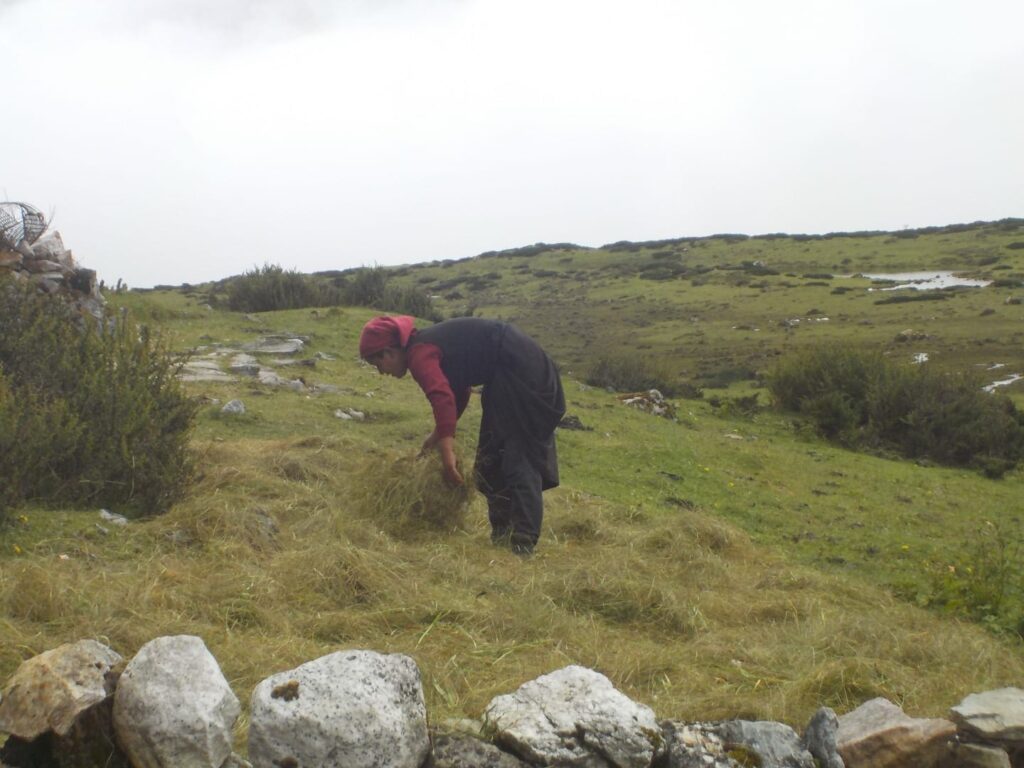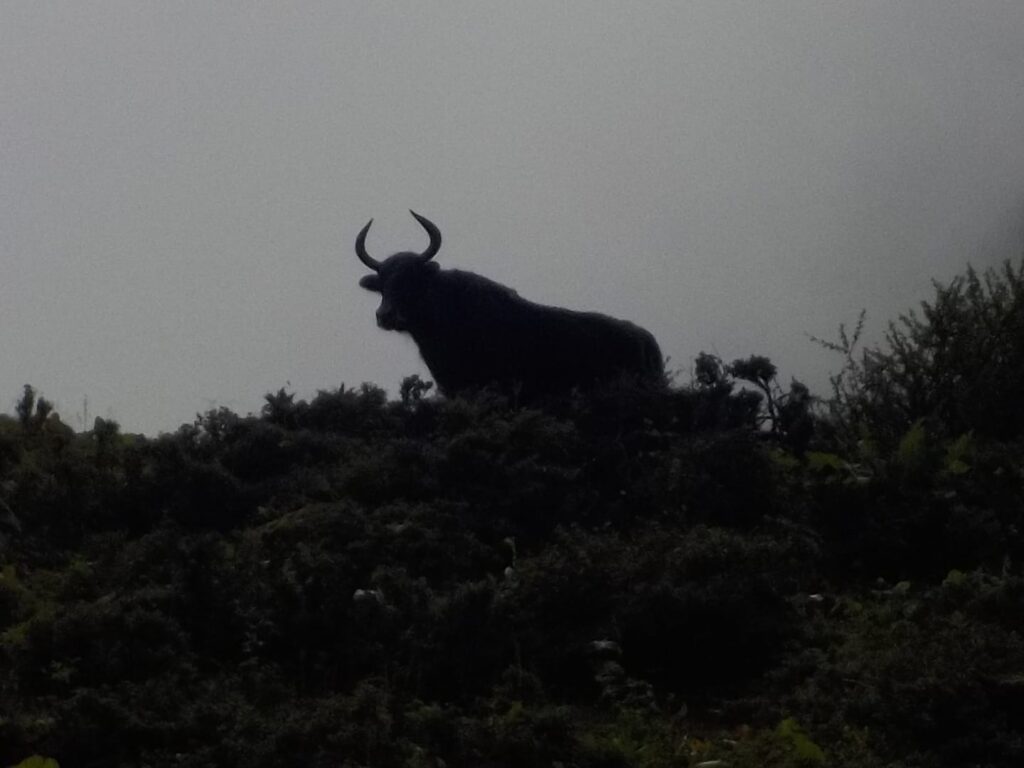 Instead of tea, she offered us a bowl of fresh yak curd, which was very good. We hiked to the monastery but didn't find anybody there. The views were superb. On the way back, Pemba bought a liter of curd from the farmers in his Nalgeene bottle. When he wanted to pay, she had no change so we told her to keep it. She refused, we insisted etc. Finally it was accepted, but she then insisted to make us tea. We drank several cups of salty butter tea and then hiked back to the lodge.