Yesterday we left Rocio's "Puerta al Corazon". The night before Rocio had prepared cuy for us. Cuy is a local dish of Guinea pig and probably an acquired taste.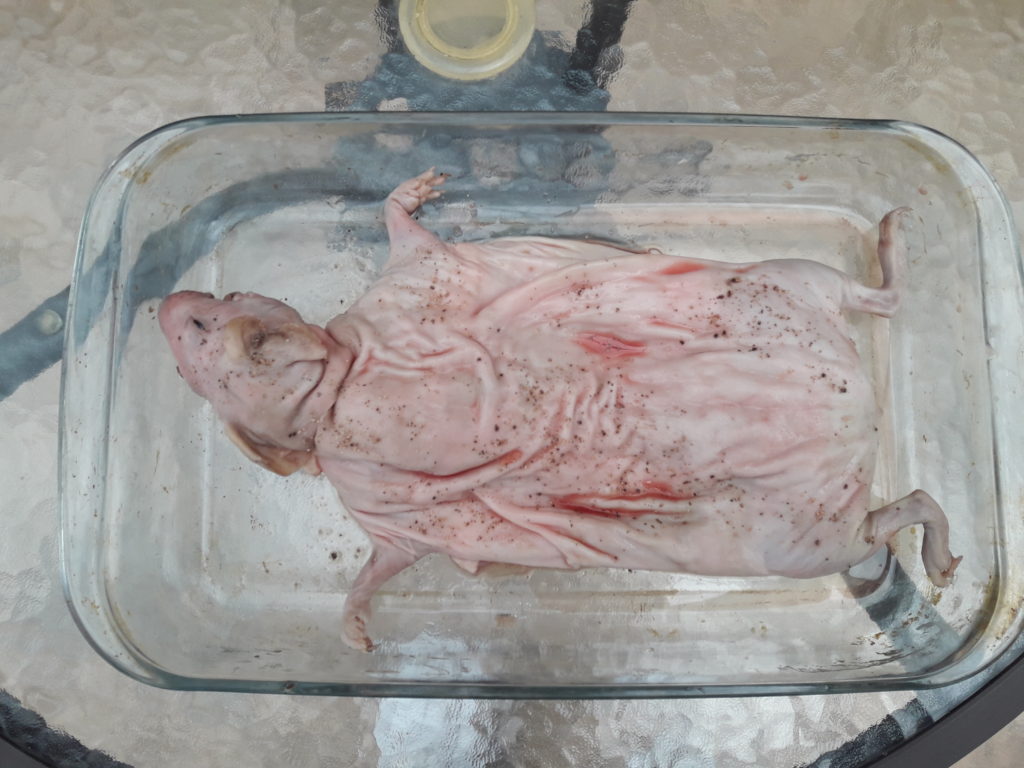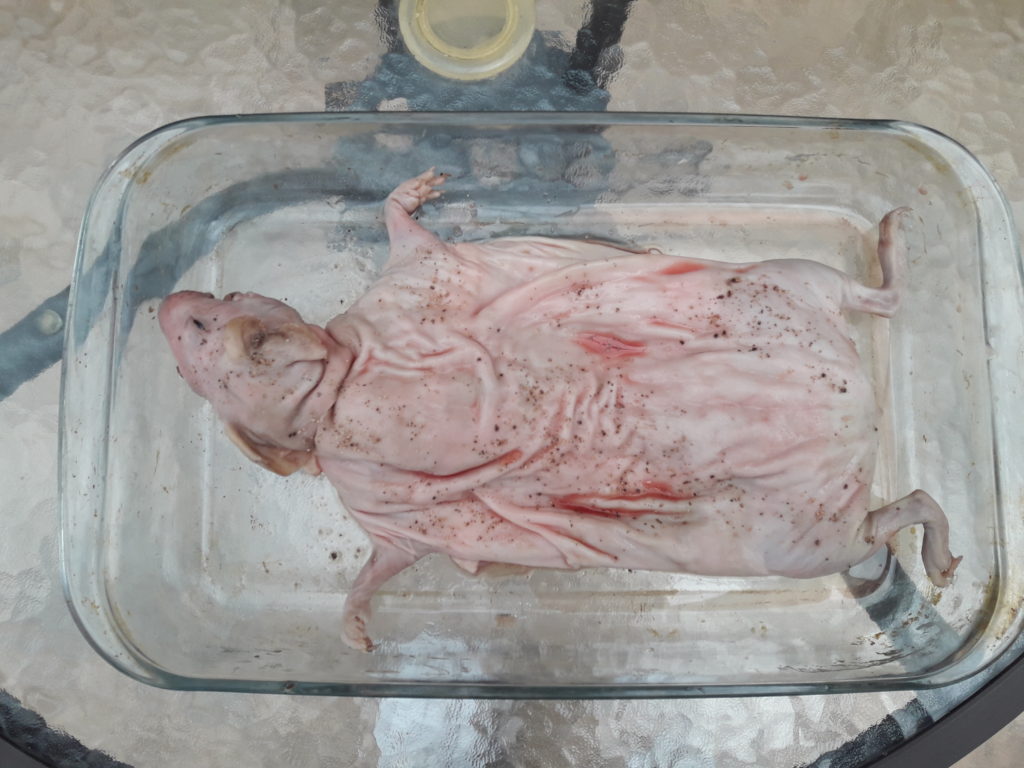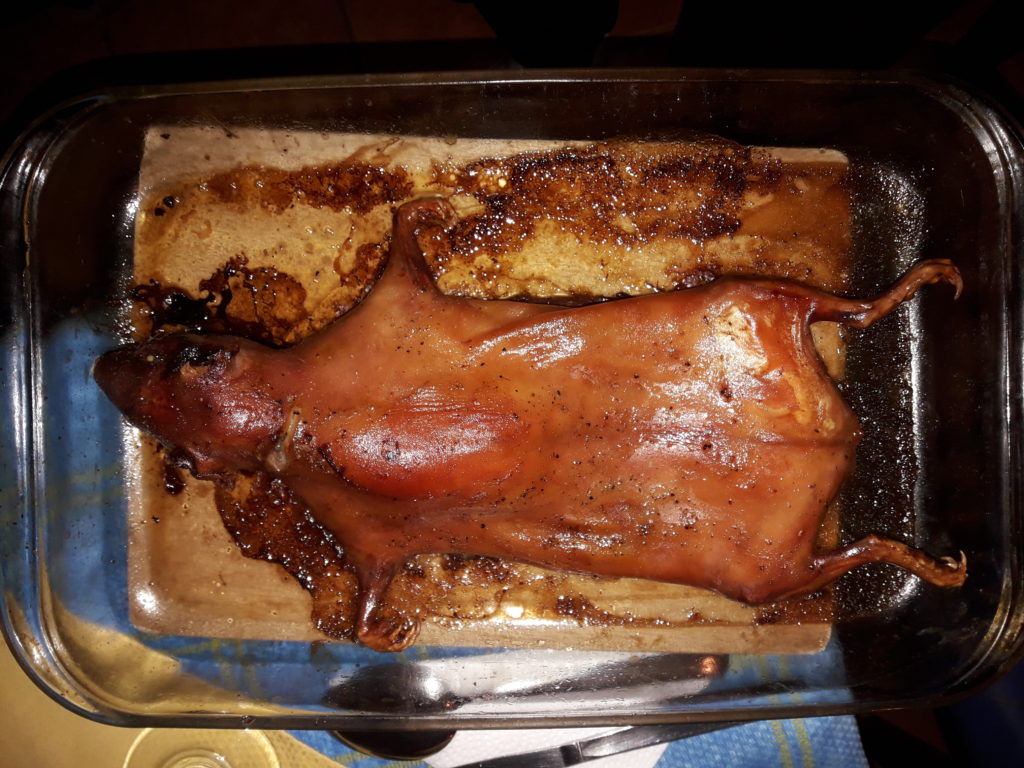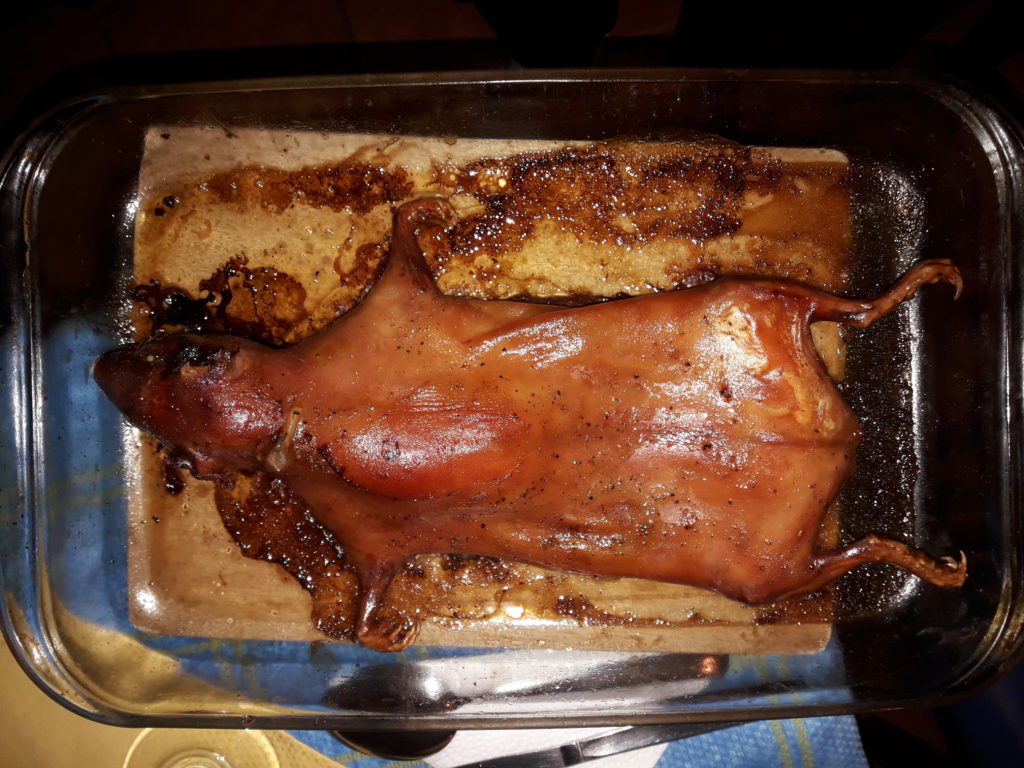 We first drove downtown Machachi to leave most of our luggage at Edgar's house and then to Parque Nacional Cotopaxi. Edgar arranged our permits and we drove about three quarters of an hour on bumpy roads to the parking place from where we hiked in about an hour to the Rifugio Jose Ribas.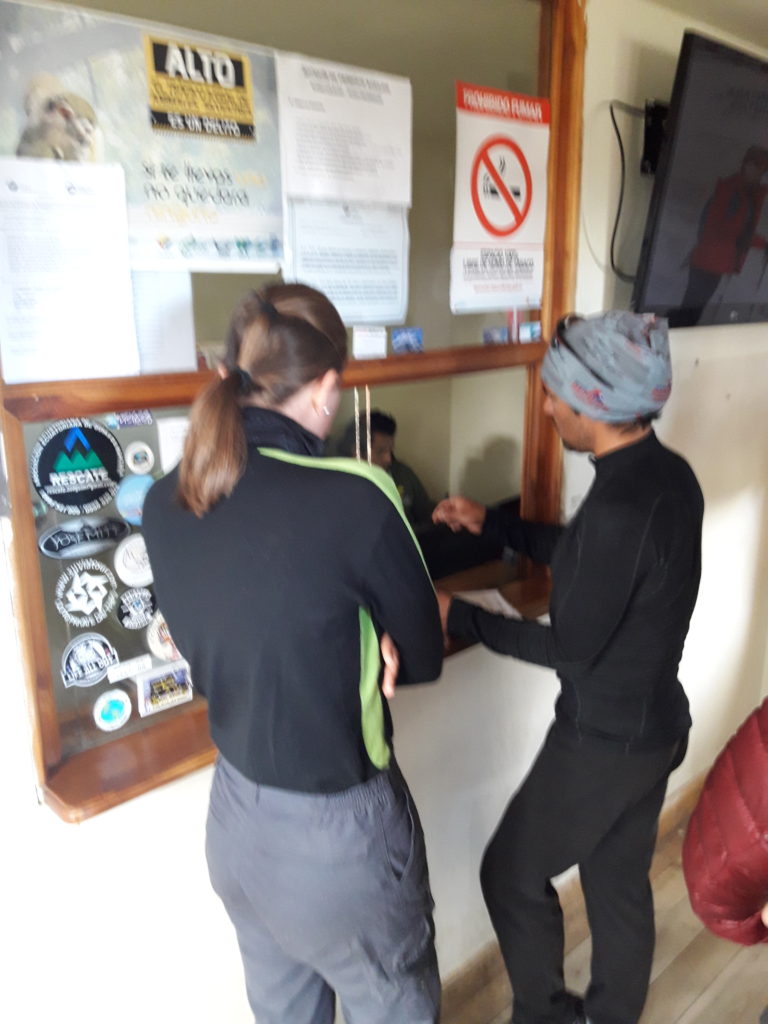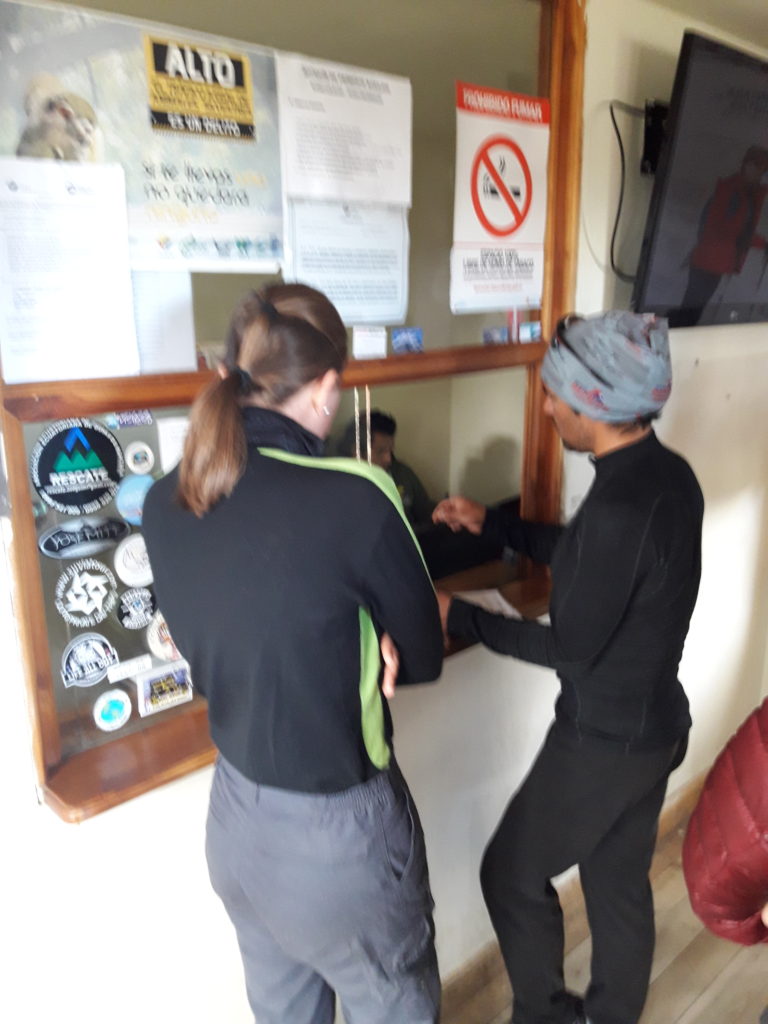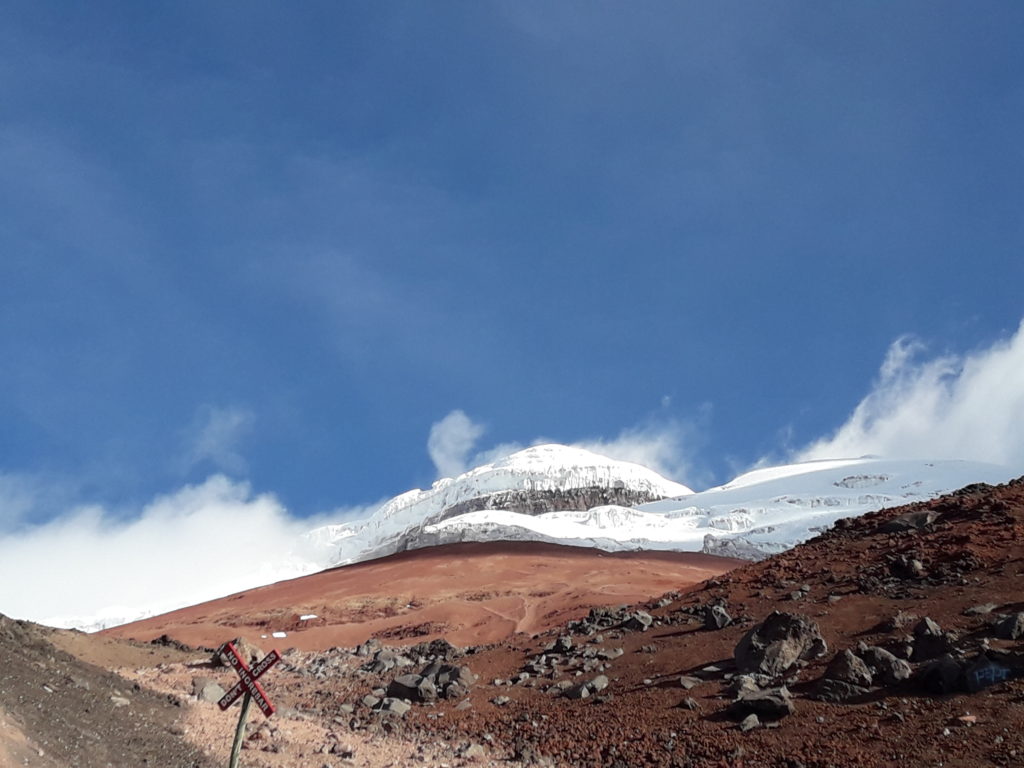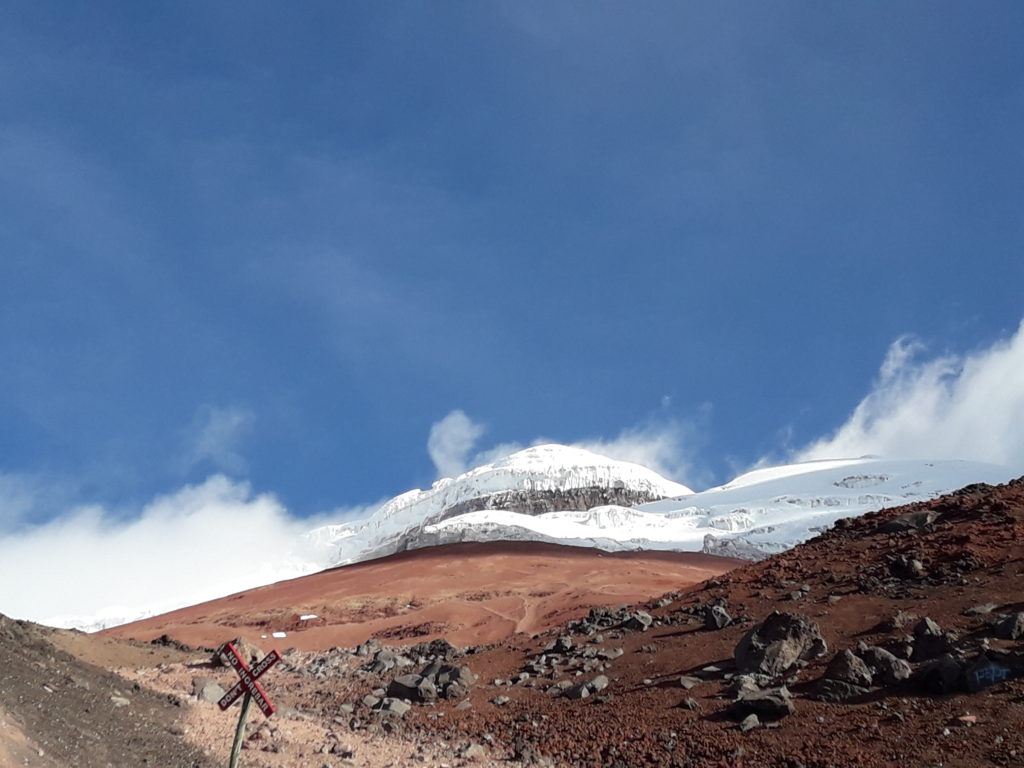 The Rifugio Jose Ribas is quite popular as Cotopaxi, either to view or to climb seems to attract a lot of people from all over the world. We had lunch and talked to several people visiting before we went to sleep as we had to go up at 23 h. We got up at 23 h indeed and prepared and left at 24 h for the climb. Although in the afternoon the conditions loked very nice and favourable, the weather at night was very different. There was a very strong wind with gusts that made it difficult to keep standing. It was only about -10 °C but with the wind chill factor it felt like -25/30 °C. We struggled for quite a while but got colder and colder with little prospect of the wind getting any less. We were covered in ice and since the route is such that there we couldn't expect it to get any better, we decided at 2:30 h to turn around…. Once back in the hut, we slept until the morning, packed our stuff and drove back to Machachi. We collected our luggage and drove down to Banos. Tomorrow we intend to go to Rifugio Carrel to climb Chimborazo.