After we had left Parque Nacional Cotopaxi, we drove down to Baños where we went out for dinner. Afterwards Joline and I toured downtown a bit and went to sleep. The next morning we went to the Pailon del Diablo, an enormous water fall in the Ecuadorian jungle. We took the whole morning to see the falls, flowers, humming birds etc.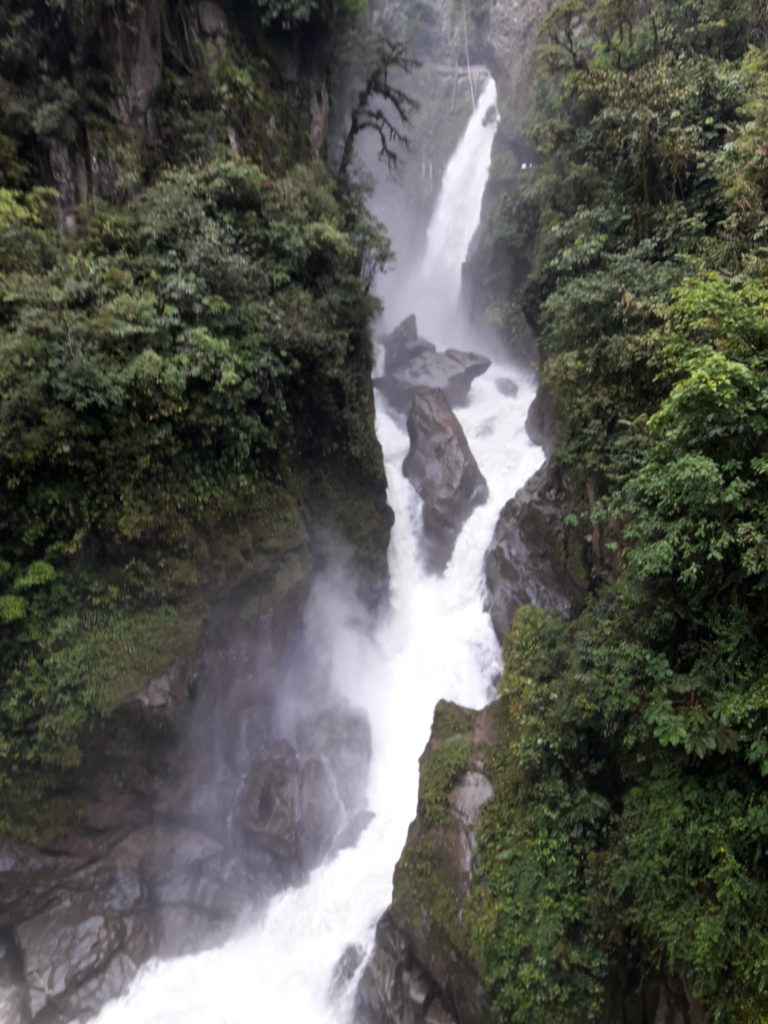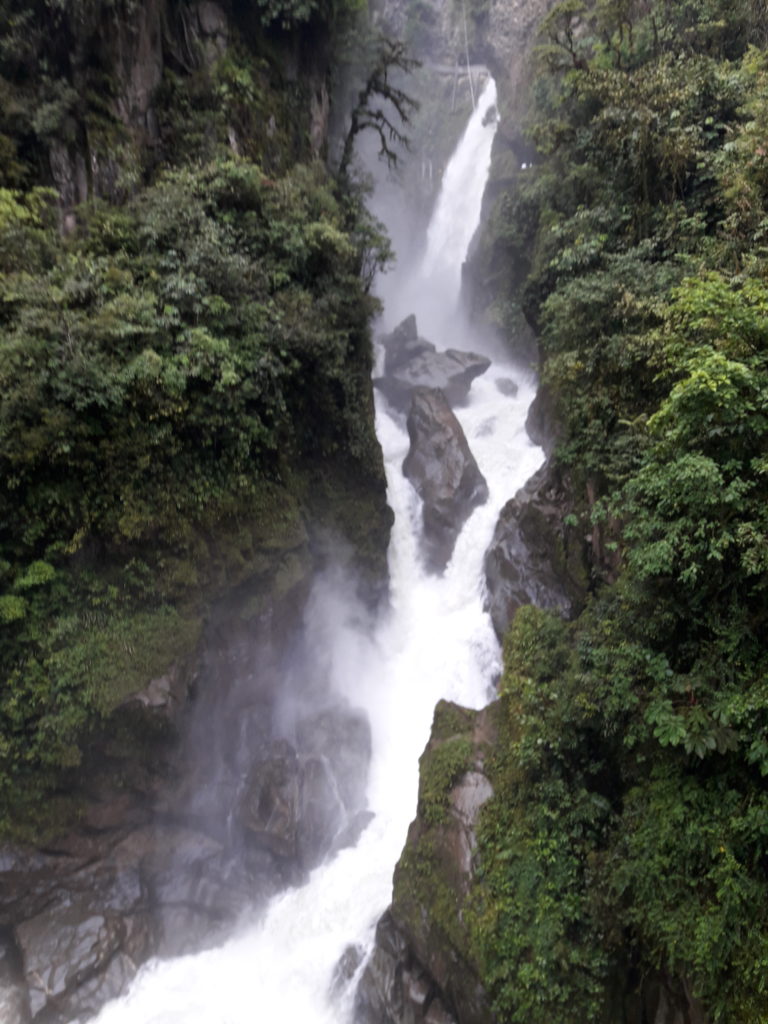 After the Pailon del Diablo, we went back to Baños for lunch and then drove to Reserva Producción de Fauna Chimborazo. On the way we had some beautiful views of the highest mountain of Ecuador and the highest elevation when calculated from the centre of the earth.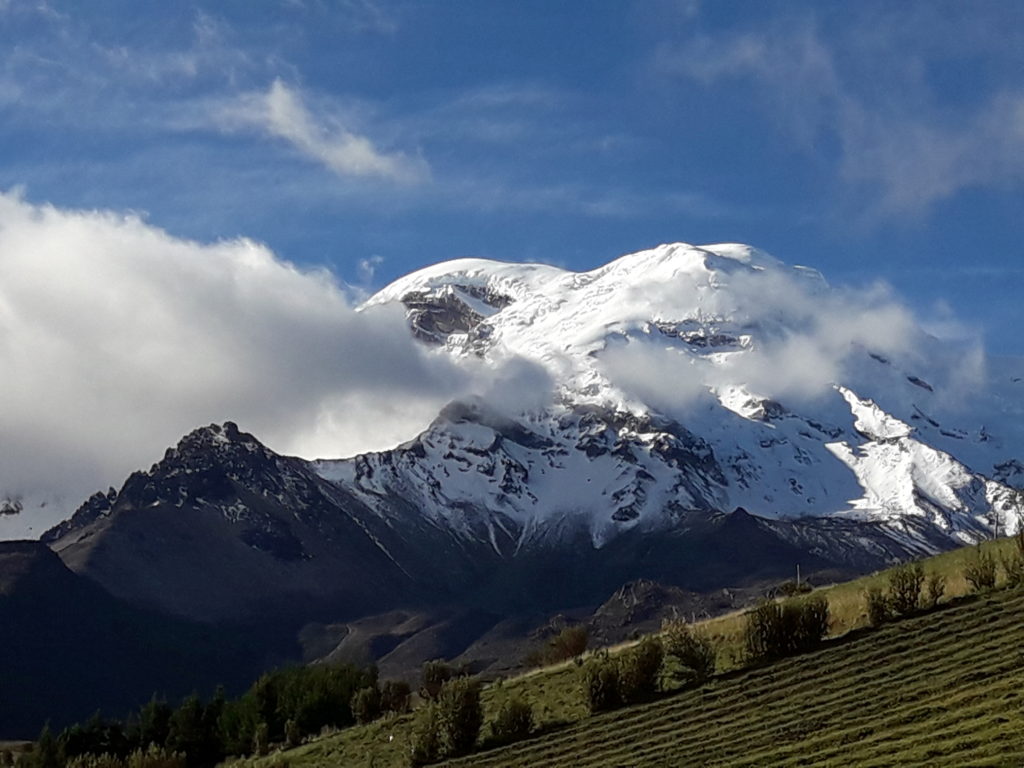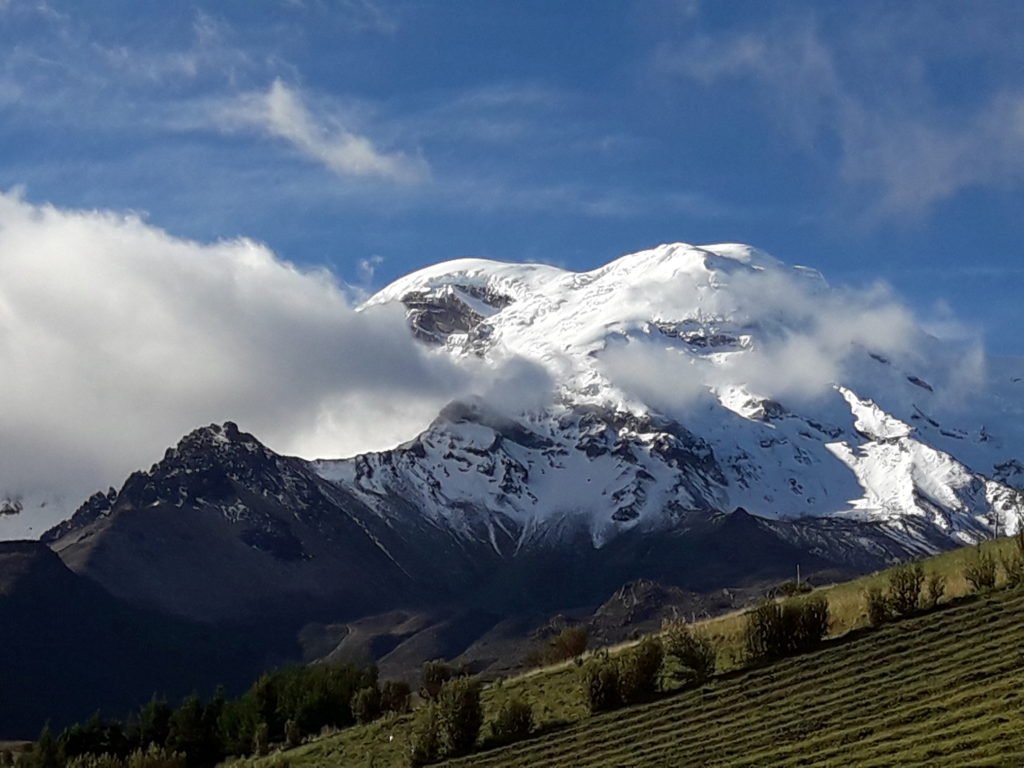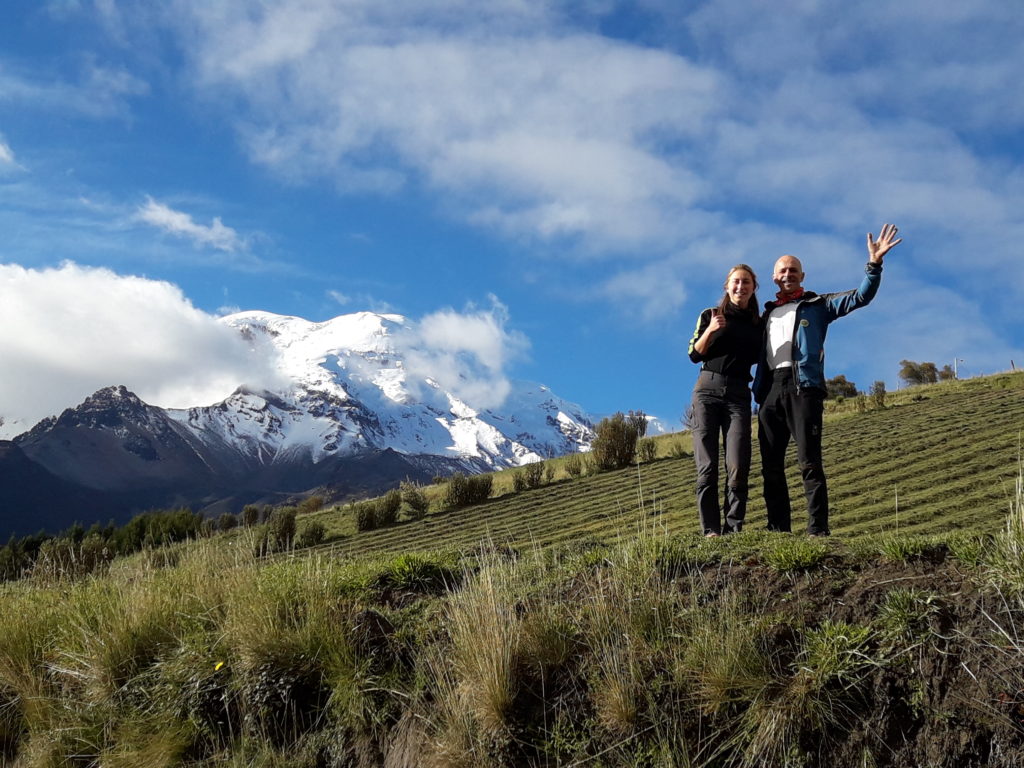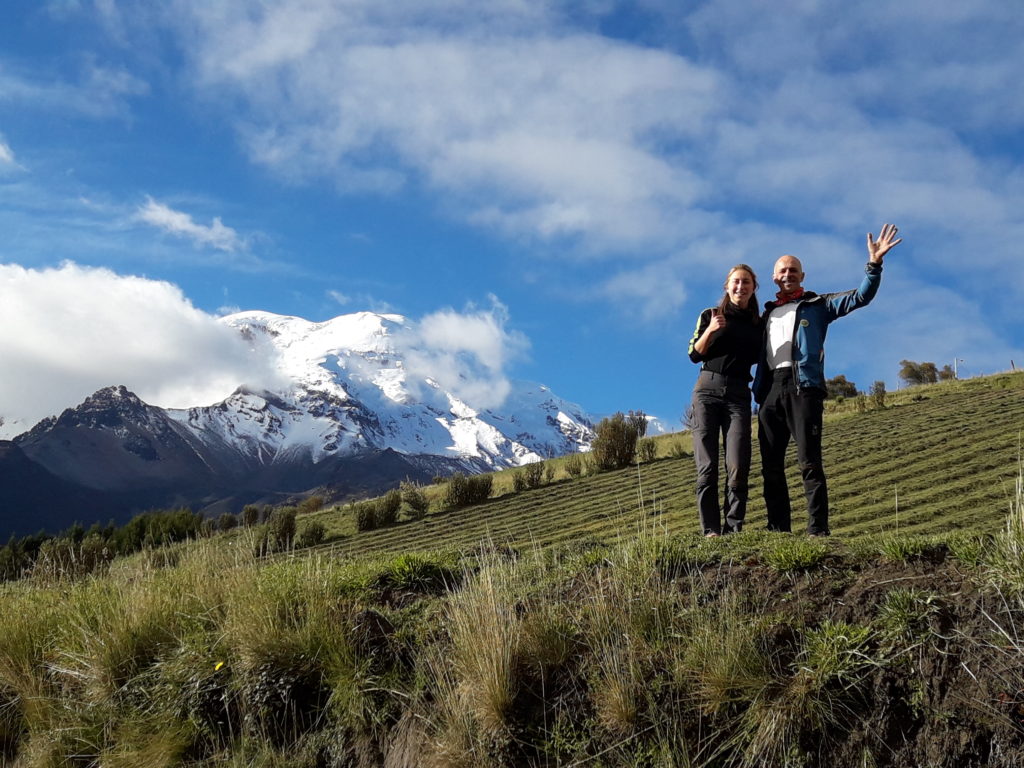 Unfortunately the Whymper hut was closed for climbers, so we had to stay in the lower Refugio Carrel (4850 m) and as a consequence have a longer climb up Chimborazo. After dinner, we went to bed immediately as we planned to get up at 22 h and start the climb at 23 h. We set out at 23 h with perfect weather: clear, not too cold and very little wind. We progressed steadily to the Castello, a protruding rock formation on the west slope but then Joline slowed down considerably. Edgar was worried she would not make it and at 5600 m we decided to go down.
The next morning, Edgar drove Joline and Galina down to Riobamba where they would already go to the hotel and do some sight seeing whilst I stayed at the Rifugio Carrel and tried to rest a bit. Edgar returned end of the afternoon, we had dinner ans went to bed as the day before. At 22 h we rose and we left at 22:45 h as planned for a second attempt of Chimborazo. The weather was slightly worse than the day before with more wind, but otherwise very good. We progressed again steadily, but then the 700 m steep snow and ice slope was very hard. At the end I felt like a zombie and had to use all my internal psychology to keep climbing. We arrived at the Veintimilla summit (6267 m) just after sunrise. After a short stop we continued to the Whymper summit (6310 m), the highest point on the globe when calculated from the centre of the Earth.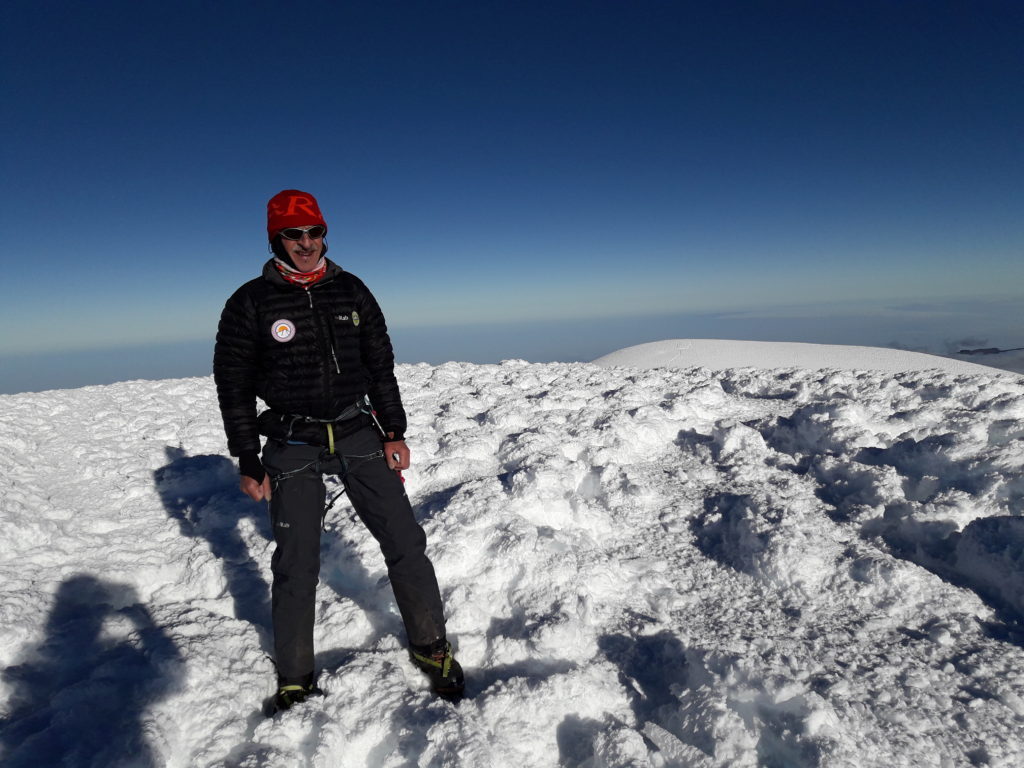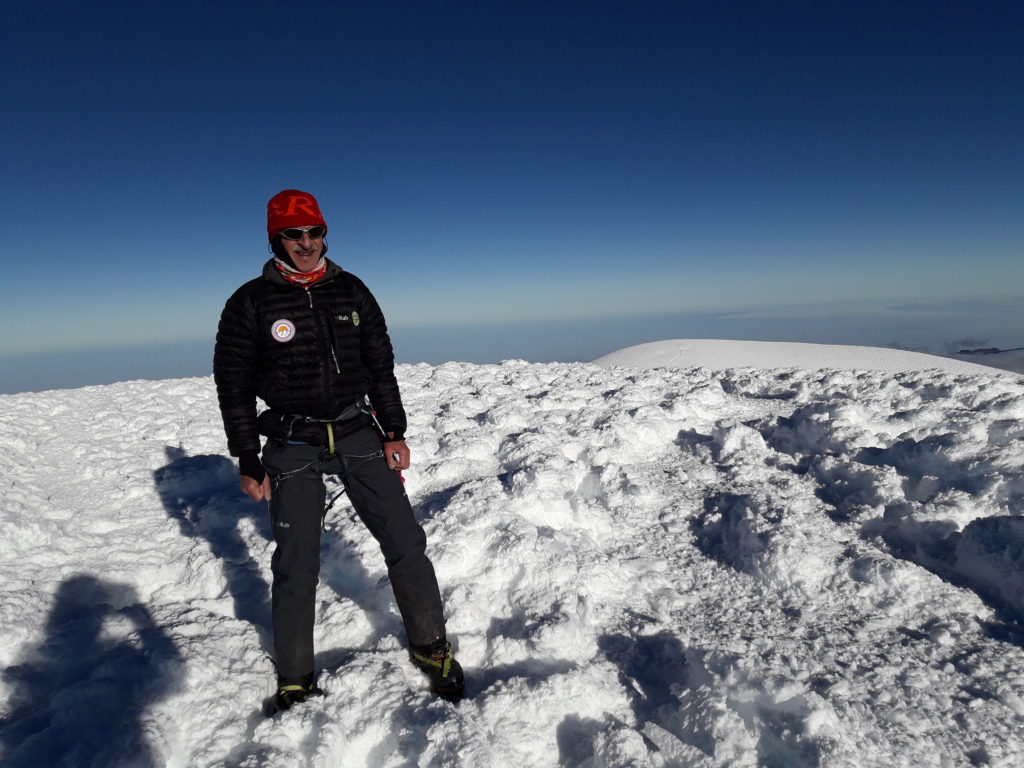 After a short pauze, Edgar and I climbed the 1460 m down, of which almost 1000 m steep snowy slopes, to the refuge which was quite horrendous. I was totally exhausted when we arrived at the Rifugio Carrel. We had lunch at the hut, packed our stuff and drove down to join the ladies.