Not long after China had closed the northern route to Everest (via Tibet) because of the Covid-19 pandemic, rumours reached us that Nepal would no longer issue visa at the border upon entering the country. Therefore, I went down to the Consulate-General of Nepal in Amsterdam to get a visa. There it was confirmed that one could no longer get visa at the border, but a visa was still issued to me.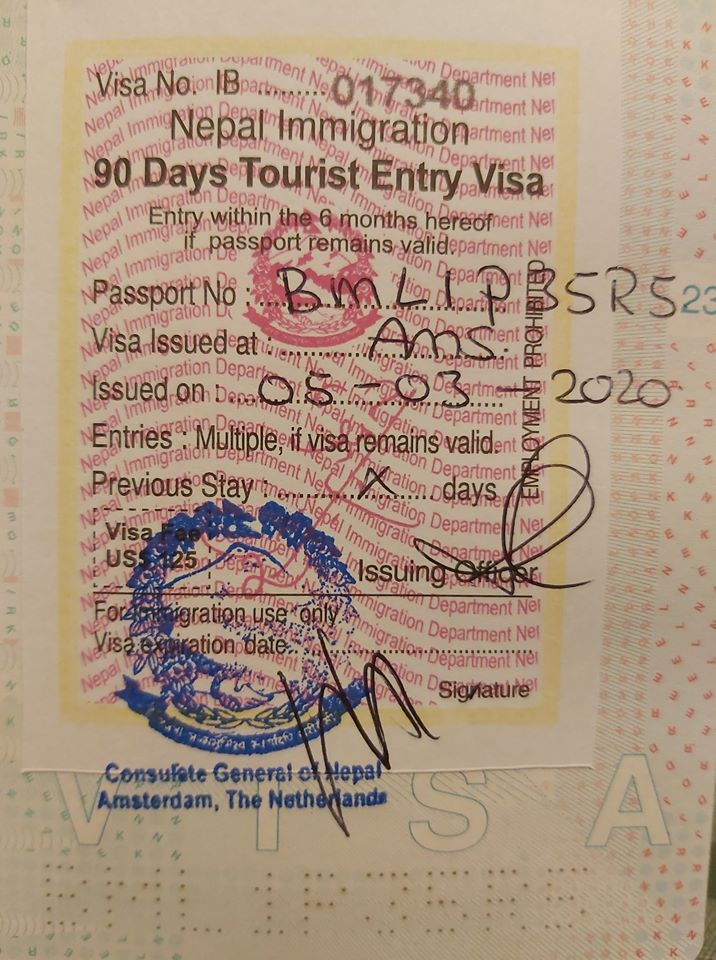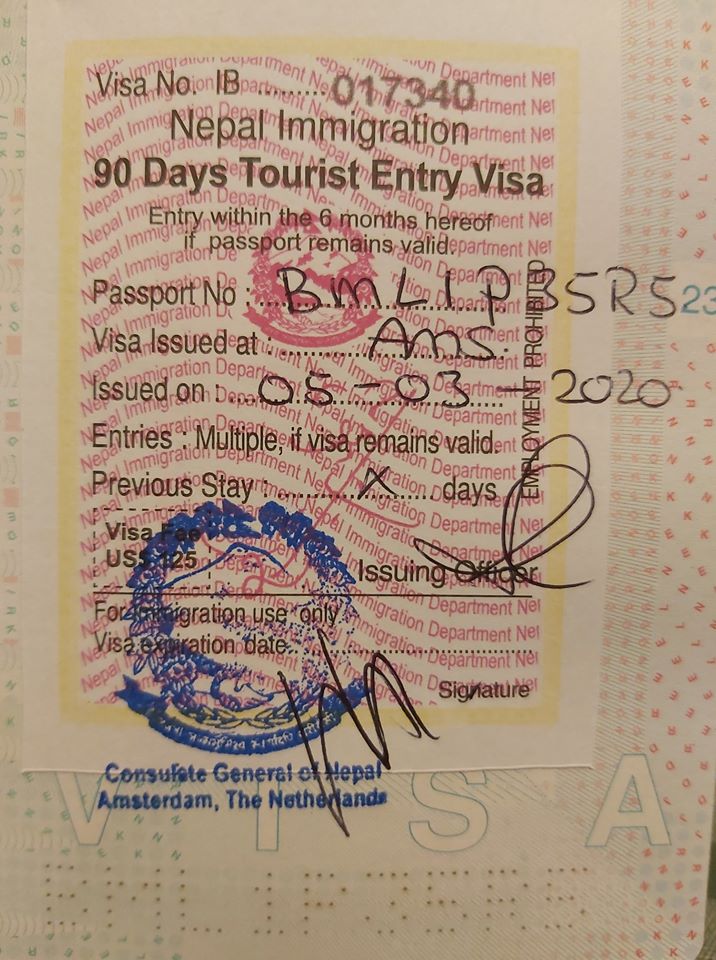 Unfortunately, the joy of having a visa didn't last long since a week later (indeed Friday the 13th !) the Nepalese government revoked all climbing permits until the end of April 2020. Essentially, this makes it impossible to climb any eight-thousander this spring.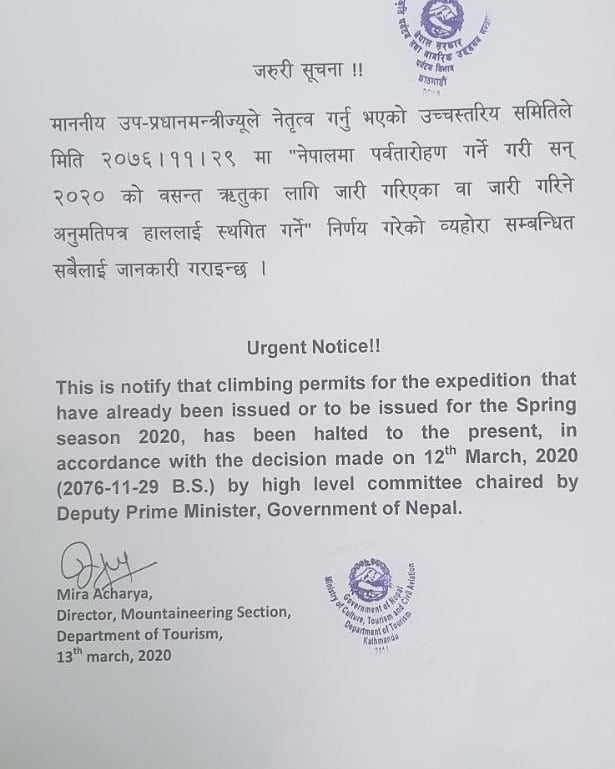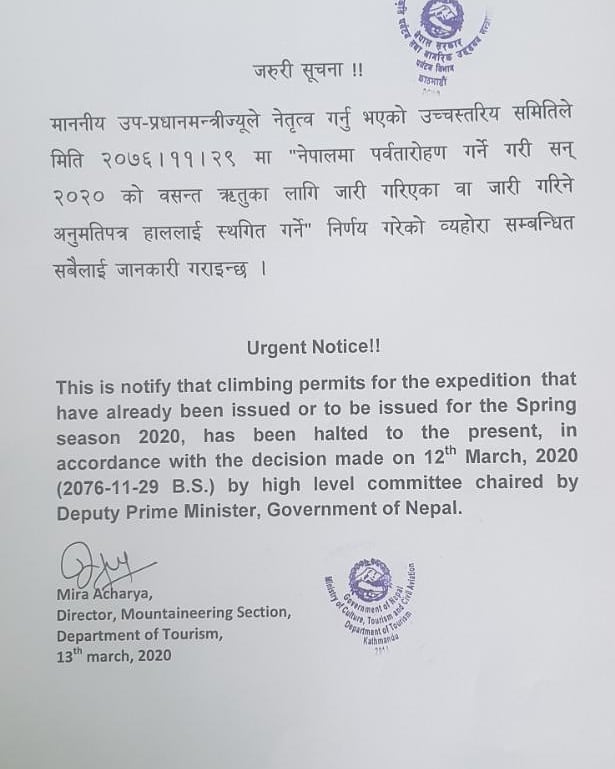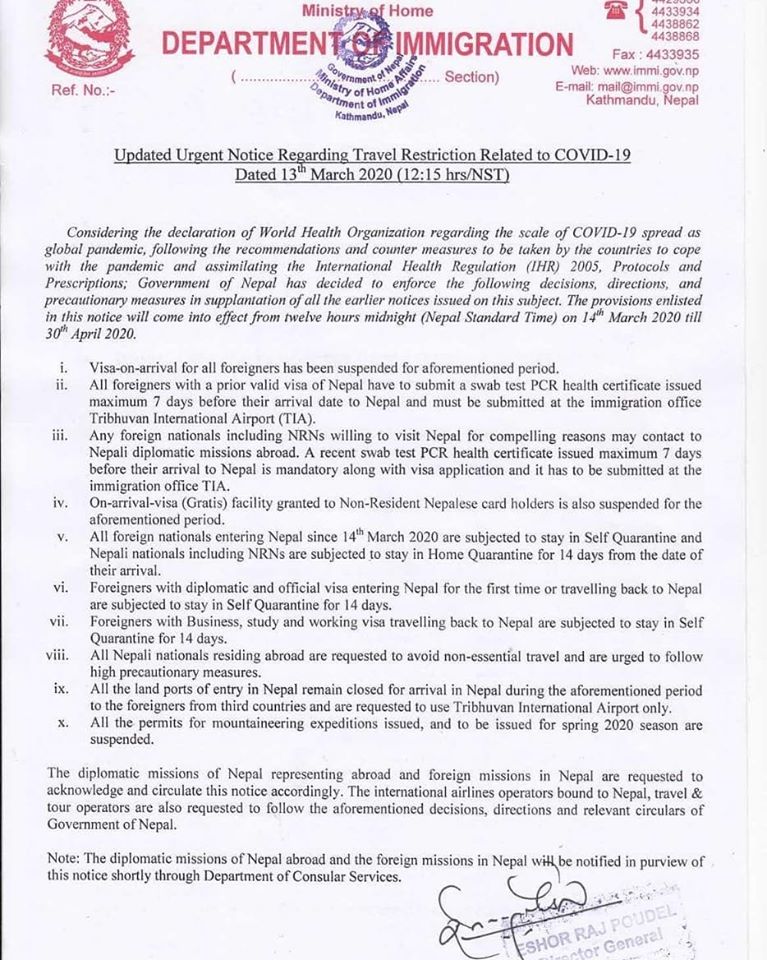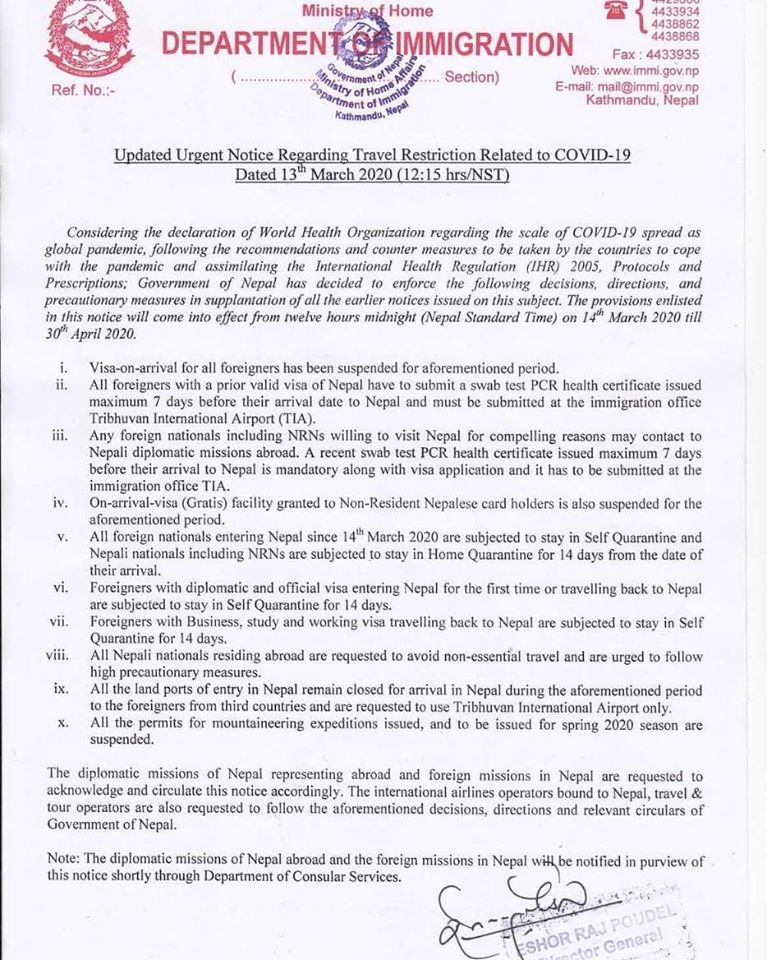 Currently, we are investigating the possibilities for a Kangchenjunga expedition later this year. Essentially, all mountains higher than 8000 m create their own, typically severely bad, weather. However, when the monsoon comes, roughly halfway May, and when it goes, roughly early October, this bad-weather system 'halts' for a couple of days and creates a window for summitting. The most favourable window is that in spring and mountains like Everest and Kangchenjunga are typically climbed that period. Although climbing in September/October is possible as well, it is less certain and for that reason few expeditions climb in that period. Climbing in September/October would imply that we would most likely be the only expedition on the mountain and would not have the possibility to share the 'general' work, such as fixing ropes, placing ladders over wide crevasses etc. with other expeditions. In any case, we would climb from the north as that would be safer, despite the fact that the north face is also colder. We would have to carry some 14000 to 18000 m of ropes and fix them all by ourselves. In addition, due to the climate change, the monsoon is getting heavier (i.e. more snow fall), so we expect that there will be much deeper snow which makes it not only more difficult to climb but also riskier due to the possibility of avalanges. Nevertheless, the majority of climbers want to investigate this possibility. Postponing the whole expedition to 2021 has a major drawback since both Namgya, who is already committed to an Everest expedition, and John, who is getting married around that time, could not join. Since postponing to next year seems therefore the less favourable option, Namgya and his brother Pasang will, with some other sherpas, climb to ~7000 m on the north side this coming April/May to study the route. We expect to make a final decision after their assessment.