Yesterday we had planned to fly to Suketar, the airport of Taplejung, with Sita Air that has small planes.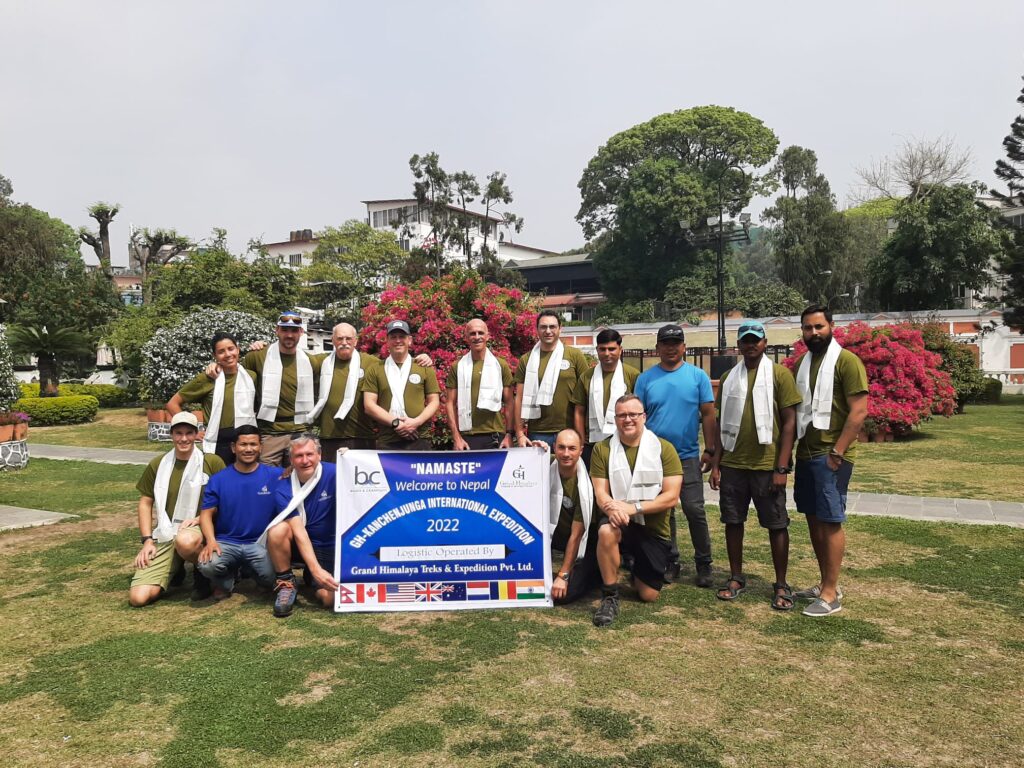 After taking group photos, we got to the airport, after some waiting got boarding passes passed the security and waited for 6 hours. Then it appeared that Sita Air had found a commercially more profitable use of the plane and dumped us. So we went back to the Shanker. We discussed all options in the group and decided to fly to Bhadrapur , in the southeast of Nepal and drive from there to Phidim, sleep there and continue the next day to Taplejung. After another swim in the pool, went for dinner in the Vino Bar, one of my favourite spots in Kathmandu. We had a wonderful hilarious night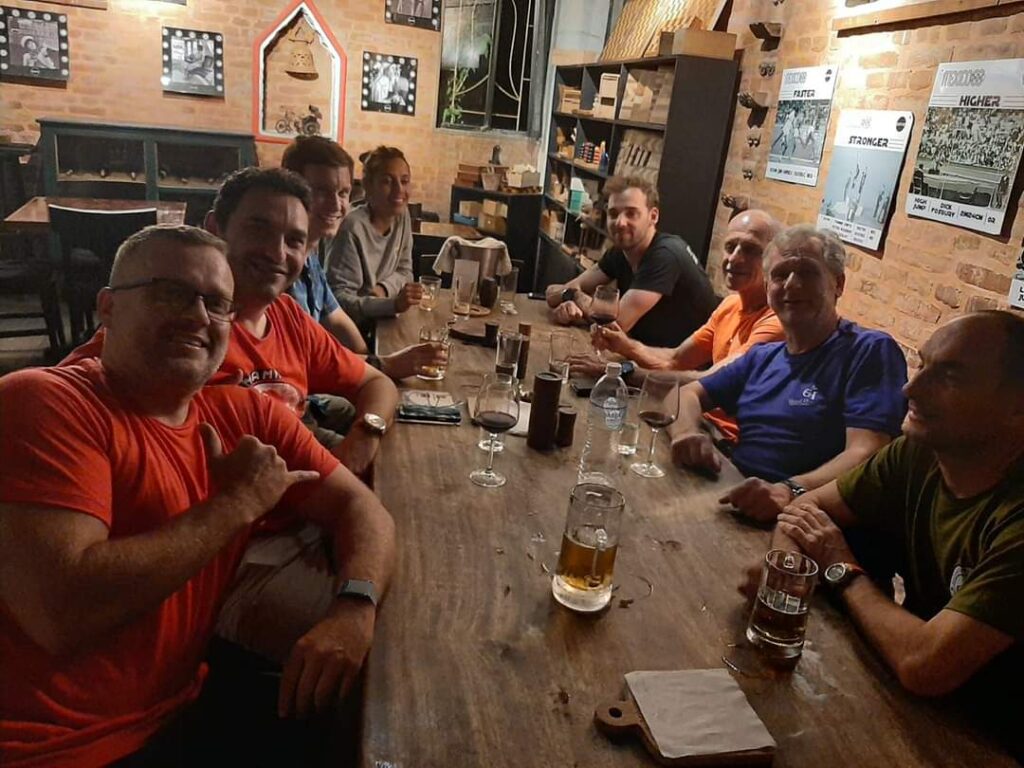 This morning we got again to the airport and this time we flew without any problem to Bhadrapur. On the way we even had a glimpse of Kangchenjunga.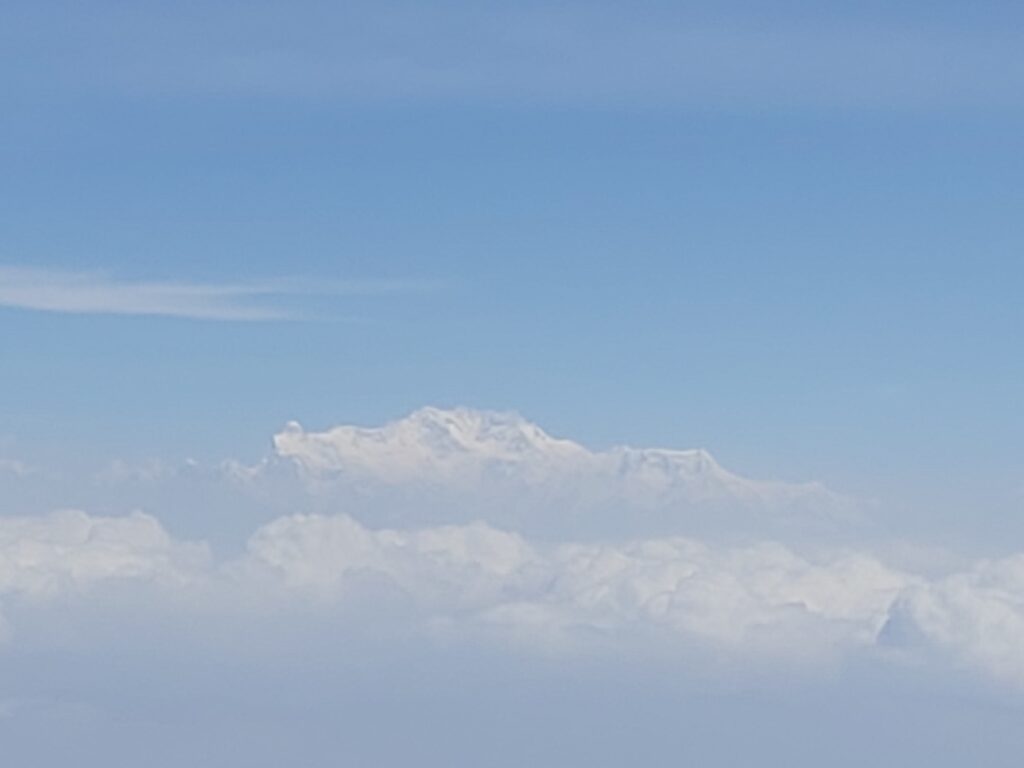 At Bhadrapur we got two small buses and set off to Phidim. It is hot (over 30 degrees and palm trees…) and humid but we should drive up and it would be cooler then hopefully. The road is by times very bumpy or gone in spots.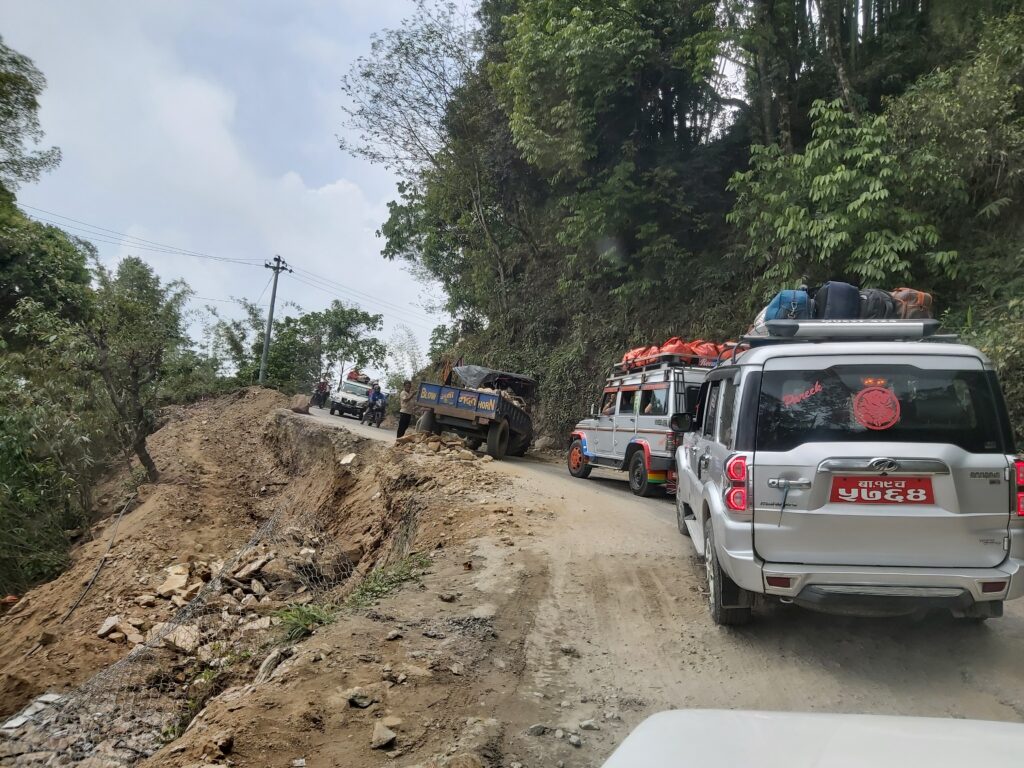 On the way, we stopped for lunch and learned that Phidim had no lodges available and it was decided to drive all the way to Taplejung where we arrived just after 22 h. So after a very long ride we actually regained a day on the schedule, which is important for the trekkers to Kangchenjunga base camp.