2 Sep 2021 – 15:45
Lat 28.526602 Lon 84.361868
First stretch, from Karte – just south of Dharapani – via Tilche, where we had lunch, to Gowa, where we will stay overnight. In Tilche, I met Jill, from Thunderbay Canada, who is going to climb Manaslu as well. Jill is one of the fifteen climbers on our permit.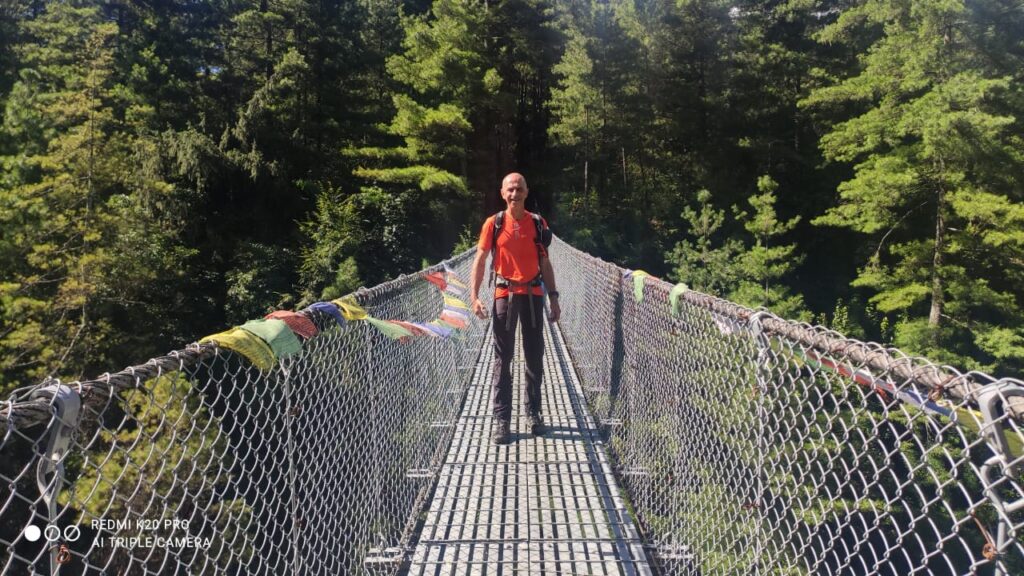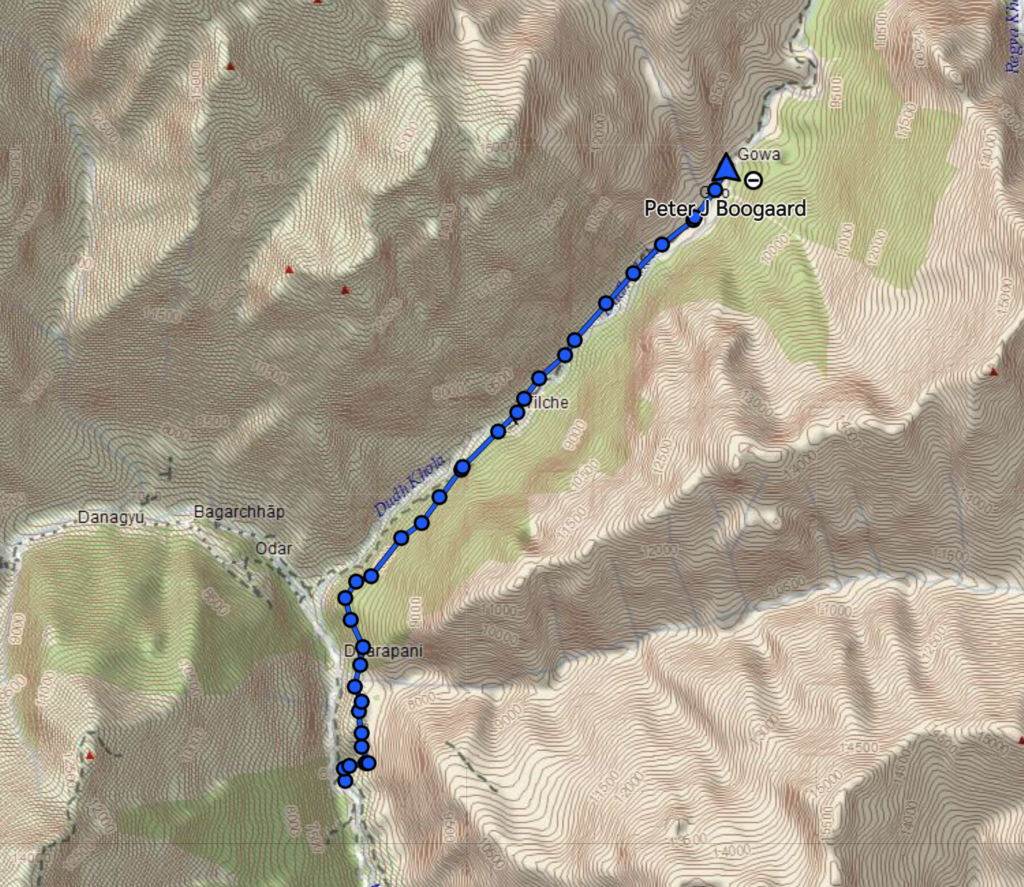 ---
3 Sep 2021 – 13:45
Lat 28.634437 Lon 84.470809
Today 2nd stretch from Gowa to Bhimthang. We go very fast and overtake all other Manaslu teams so far. Jill stayed at Kharka. We passed her later and some others. Ulysses (Argentina), Sahil (UK), Stefan (S Africa), Hueti (Iceland) & Gabor (Hungary). They are all on the same permit as I. Kalchang, their sherpa, asked: Are you professional athlete, you go so fast and move on the rocks like dancer? We go very swiftly indeed and rather effortless. Pemba had another explanation. When we washed us up at a spring, sticking his little finger in the air: "We fast 'cos all 3 same body, very thin". We are beyond doubt the skinnyest team on the mountain so far. Bhimthang is nice. It's located in a bowl of mountains, including Manaslu: if there are no clouds (which doesn't happen often) you can see the northface of Manaslu. Pemba pointed out the places where we will be building our camps.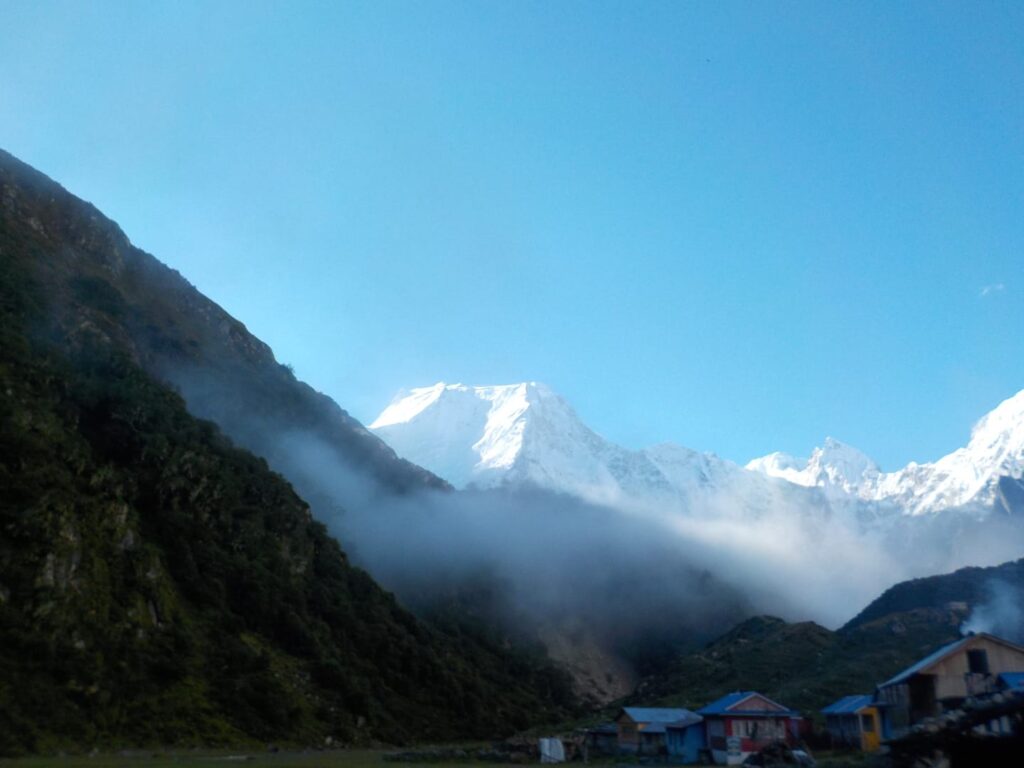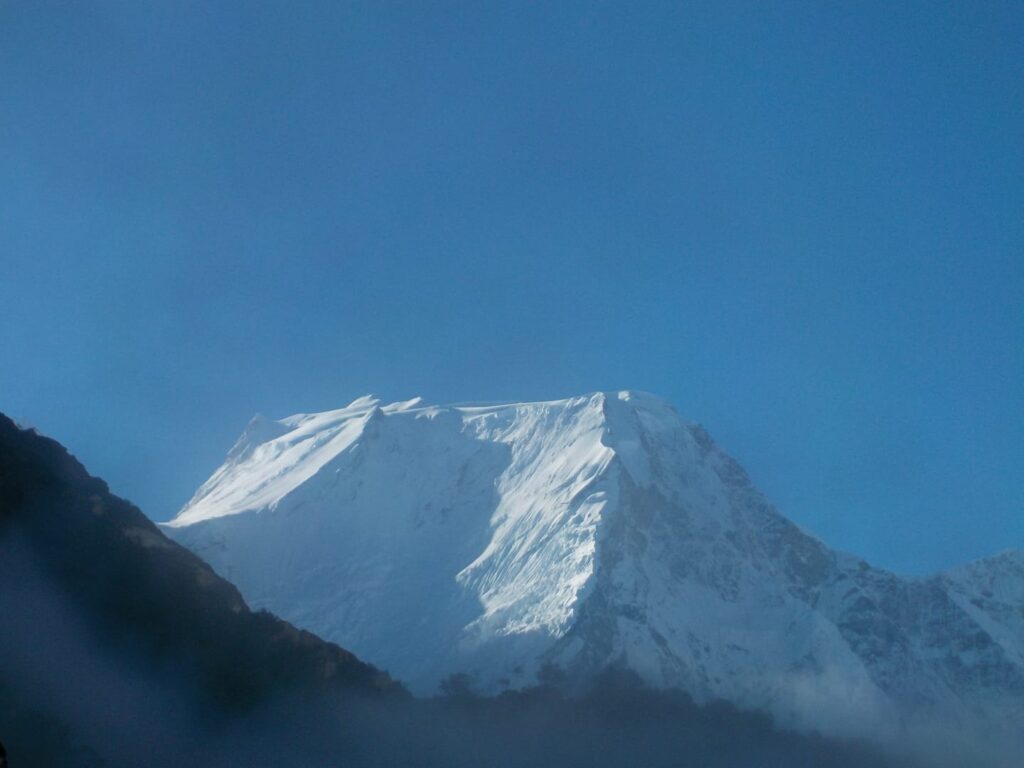 Pemba and I hiked along Ponkar glacier to 4050 m to acclimatise. We will stay 2 days in Bhimthang as we go too fast and our logistics team is still behind us. Next stop is Samdo, across Larkya La, a pass at 5106 m. Since that is quite high, acclimatising another day is good. Tomorrow we will hike to a nearby lake.