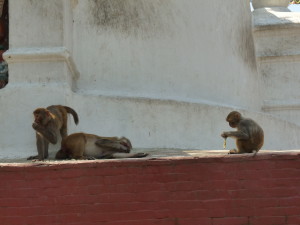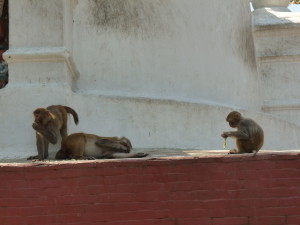 Wednesday early morning Ciprian, the Romanian who will join us, arrived at Kathmandu airport. When I came back from breakfast, he and Namgya had just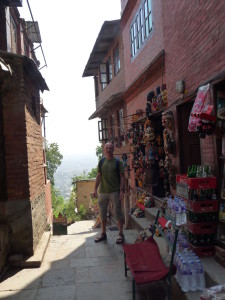 arrived in the Lobby. A local guide, Surieh, took us for a touristic tour in Kathmandu (Namgya carefully selected some places where I had not been before), such as Swayambhunath or Monkey Temple (not because they worship monkeys there – they actually do, but not in that complex – but bacause monkeys are crawling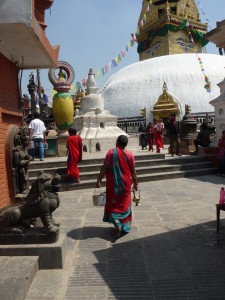 all over the sanctuaries) and the old royal square in the city centre, where we visited a couple of temples and the royal palace. Most interesting was probably the Kumari Ghar, where we actually saw the Royal Kumari when she appeared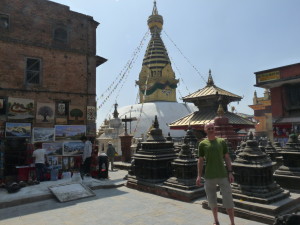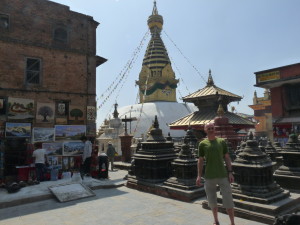 for a moment to watch the people gathered in the small inner court of the complex.
We had lunch at Kilroy's, one of Kathmandu's best restaurants in the middle of Thamel.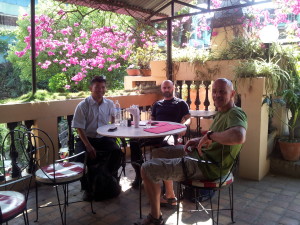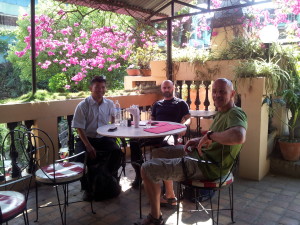 In the afternoon we bought supplies, mainly for Ciprian and in the evening Sonam Bhote joined (a cousin of Namgy who does the marketing for Grand Himalya) to have a welcome dinner in the Roadhouse Cafe.