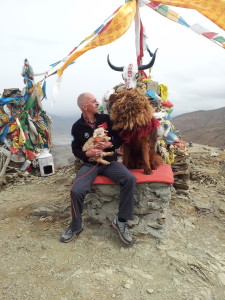 Yesterday we left Lhasa for Gyantse. Only 265 km but still taking us more than 7 h due to the many high passes we had to cross (between 4700 and 5100 m), the partially bad roads and the numerous police controls. The road is a tourist attraction due to its stunning sights.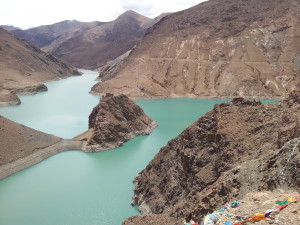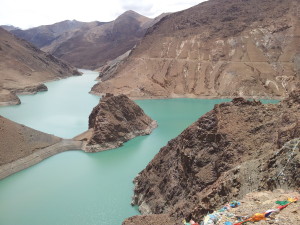 At Kambala pass I gave in and hugged a Tibetan Mastiff dog whilst holding a goat kid.
In Gyantse we got into a dubious hotel and visited another Monastery (Pekor Chode, built in 1418) with a famous stupa. Since the stupa was over 4000 m we considered that climbing it would help acclimatise. This morning we moved further through the Tibetan heights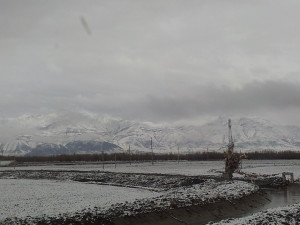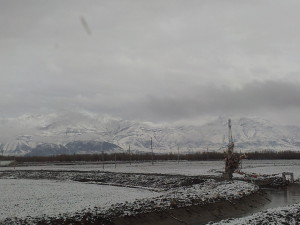 to Xigaze, second largest city of Tibet. In Xigaze we needed to fetch our climbing permits at the regional police office. We had to wait for almost three hours since some form was missing (note: we got at least a dozen offial forms already, so the odds that something is filled out incorrectly gets higher by the day…) but finally I got a permit which allows one accompanying person i.e. Ciprian).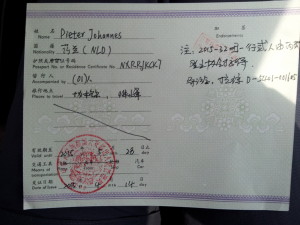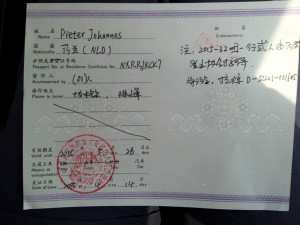 After late lunch in a nice local restaurant where I called Namgya by local (!) call.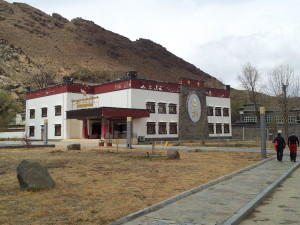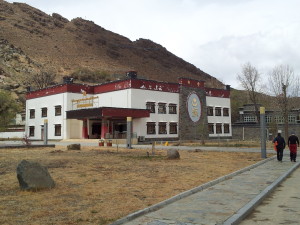 He told me that he expected to reach base camp tomorrow. The rest of the afternoon Ciprian and I spent walking up the hills on the prayer-drum lined path from the monastery to the castle. We are staying in probably the best hotel so far that features a huge concrete model of Everest.