Yesterday we left Quito and drove southward direction Pasochao. In some small village Edgar's brother showed up and took our duffel-bags to drop them off in the cottage where we would stay later. We drove over a cobble stone road with more holes than stones for about an hour to an old hacienda at ~ 3500 m, where we parked the car and started our ascend of Pasochoa.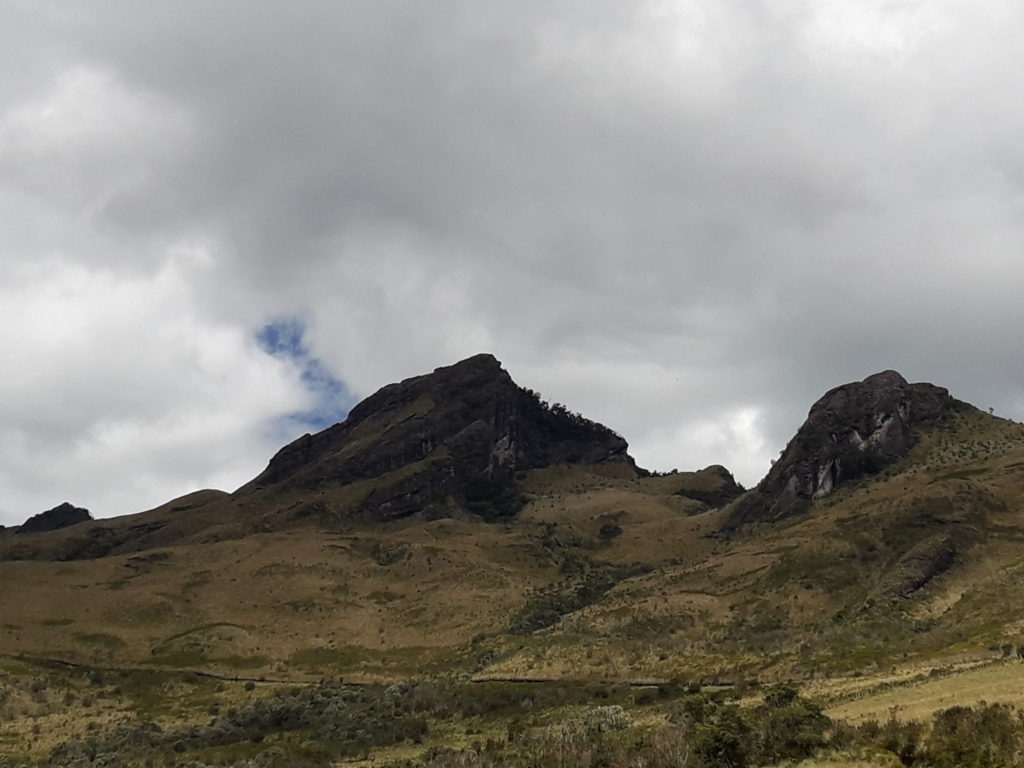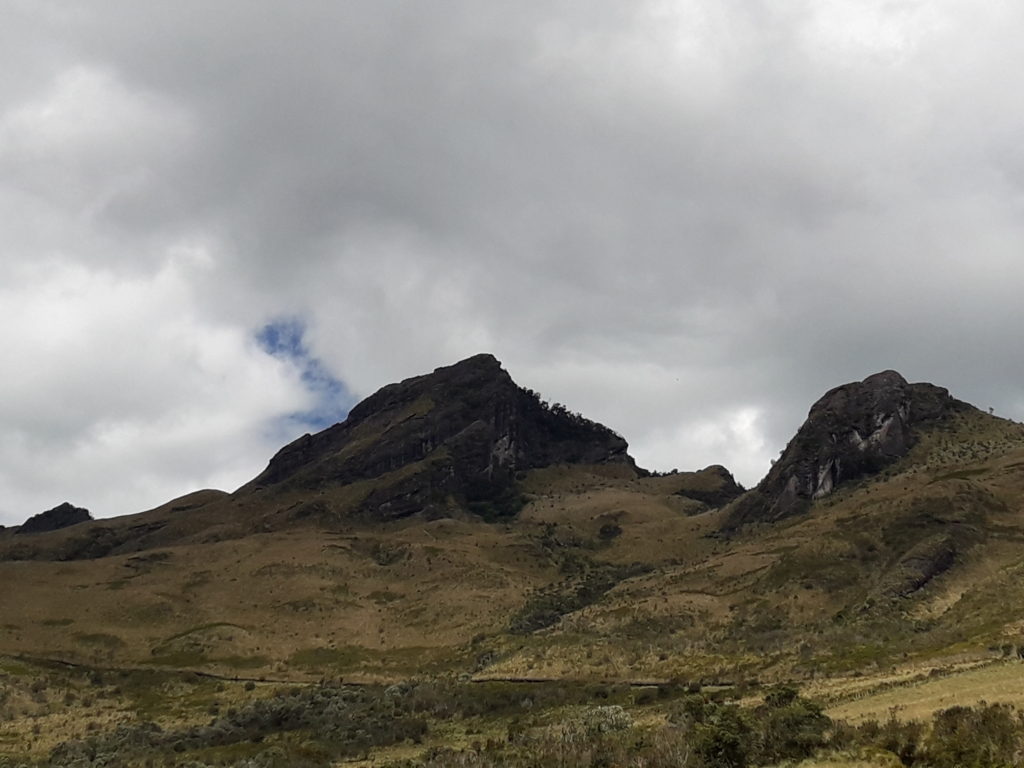 Pasochoa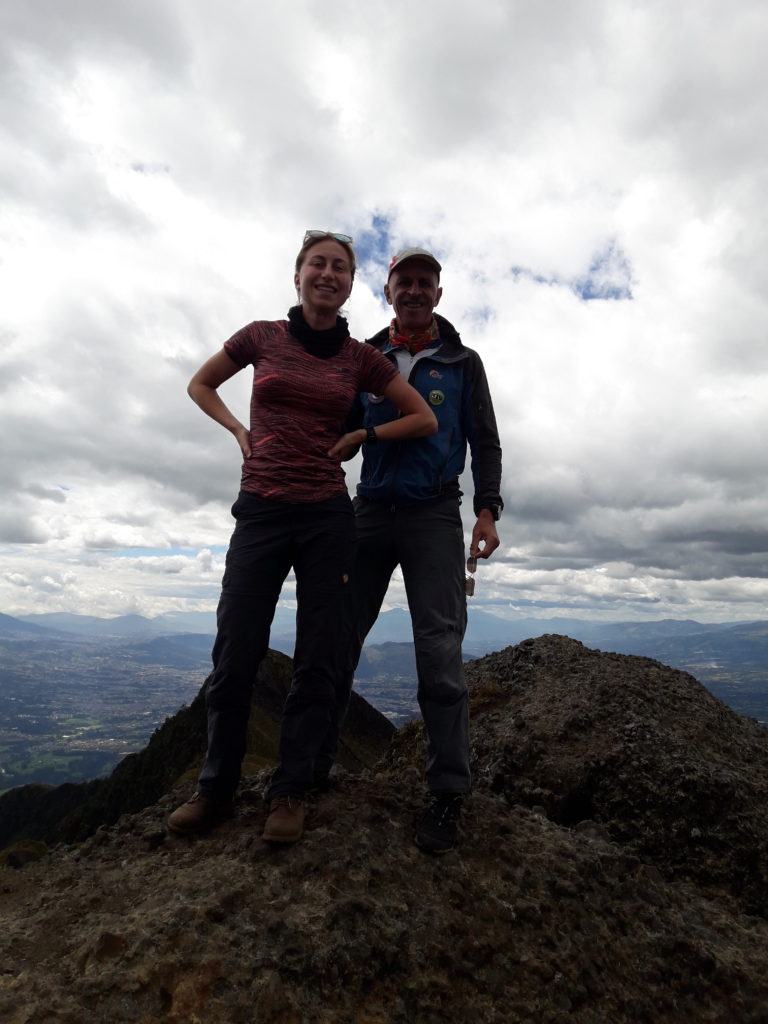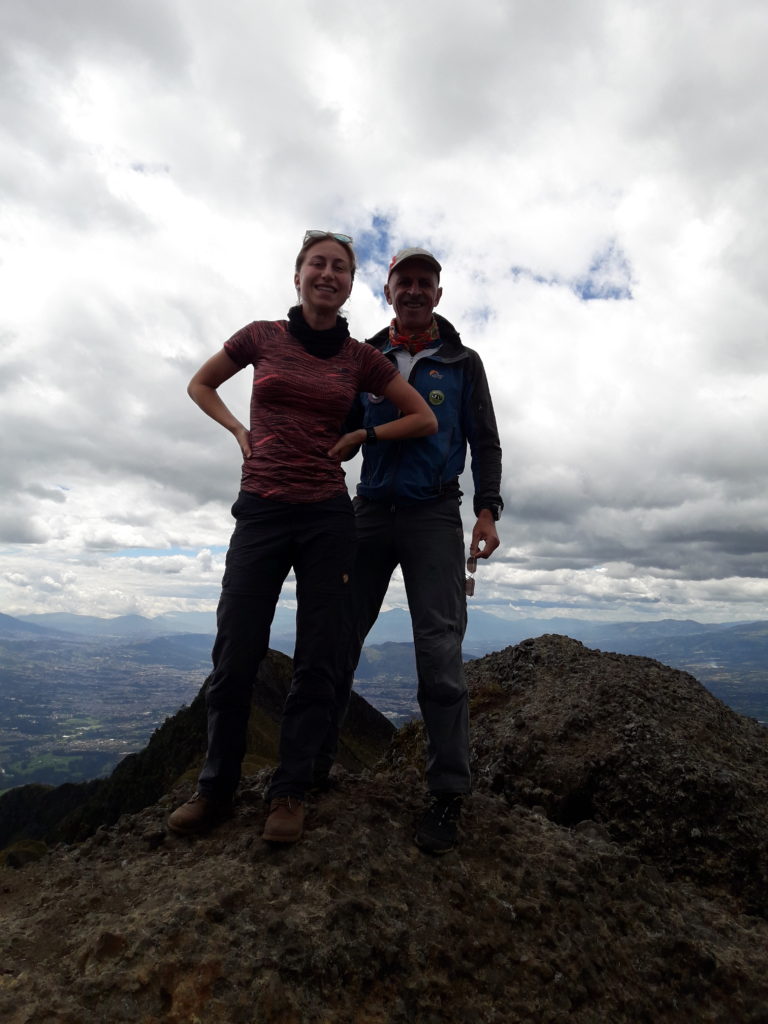 It took us a little less than 6 h to climb to the summit at 4230 m. After we had climbed down, we drove again for one and a half hour over very bumpy roads (you really need 4-wheel drive here) to the Cottage "Puerta al Corazon" where Rosia, the owner, welcomed us. She didn't speak English, but reasonable French. Apart from two Americans there were about a dozen French climbers, preparing for Cotopaxi.
Today (July 3rd) we got up at 6 h, got a nice breakfast and Edgar picked us up at 7 h for another drive over bumpy roads. We learned that some of these roads where actually build 600-800 year ago by the Incas (and apparently lacked all maintenance since). After about an hour we arrived at the trailhead just below 4000 m. We had some marvellous views at the Cotopaxi, but also at both Illinizas (actually Corazon is located in the Illiniza Ecological Reserve) and our first glimpse of Chimborazo.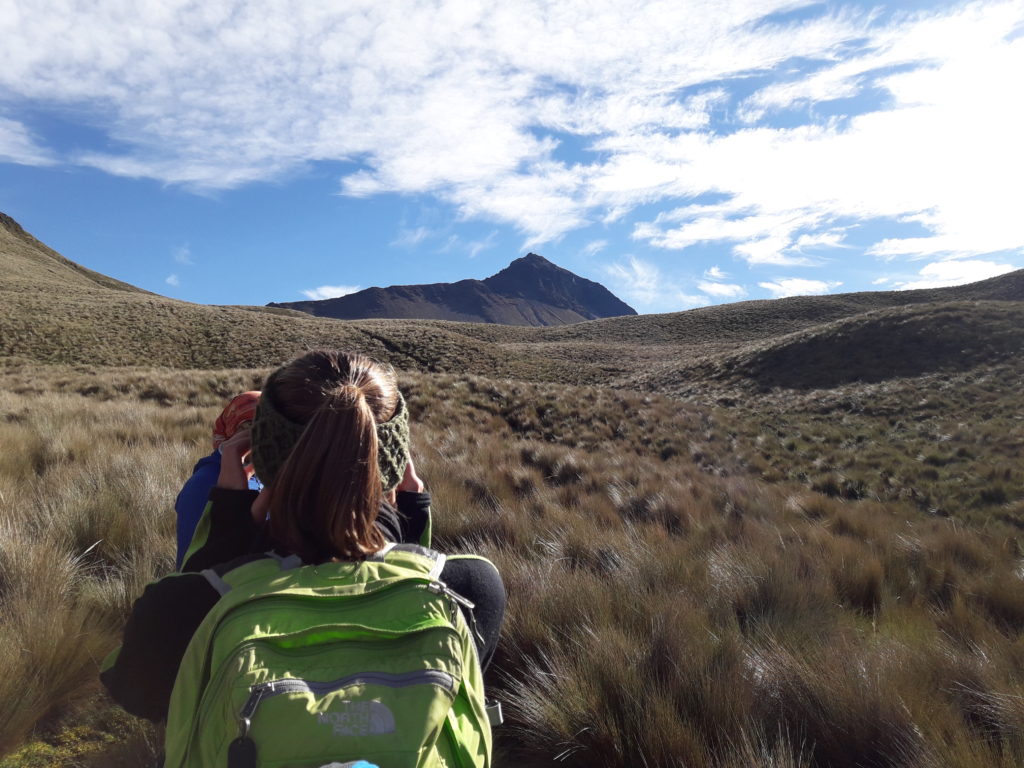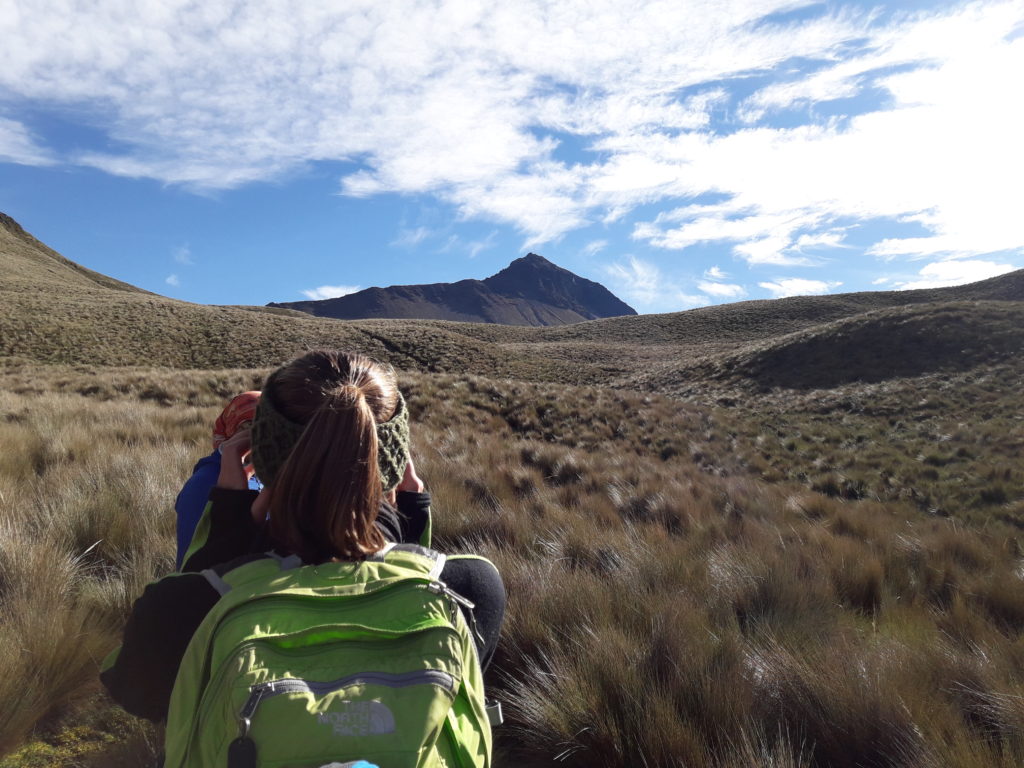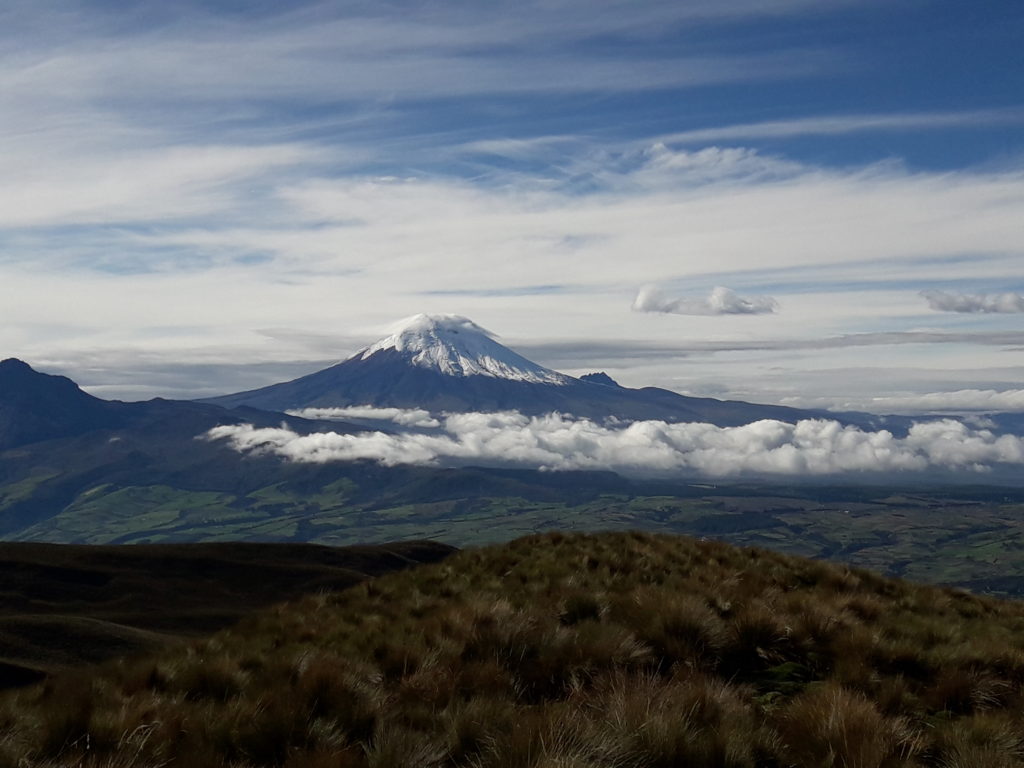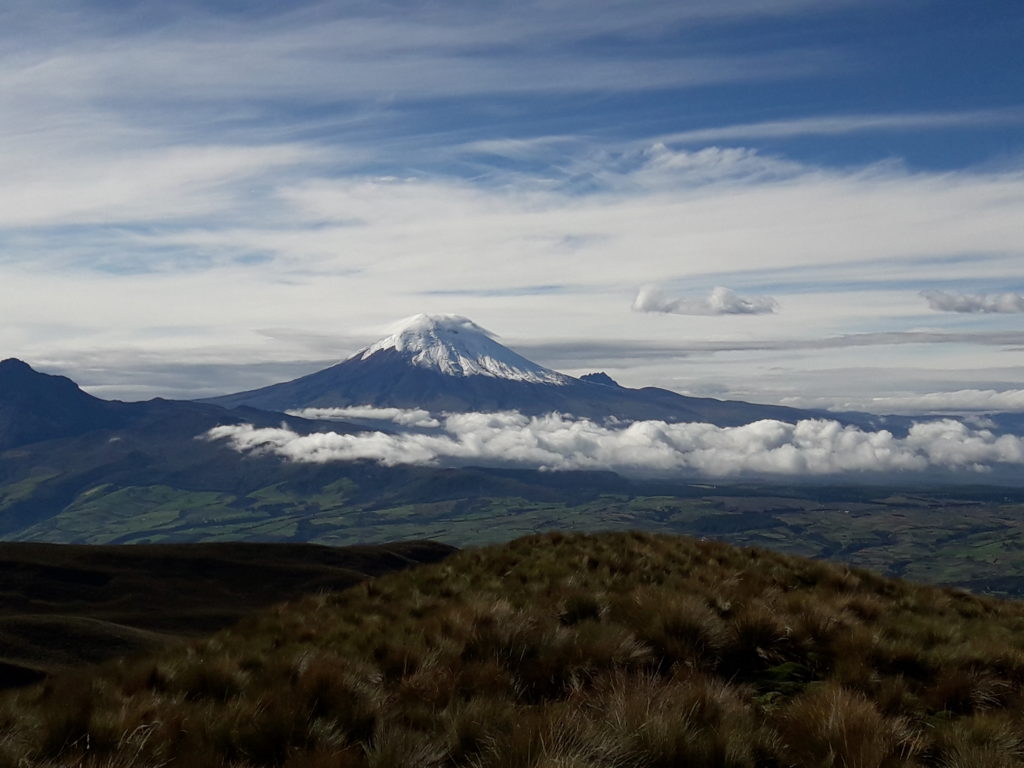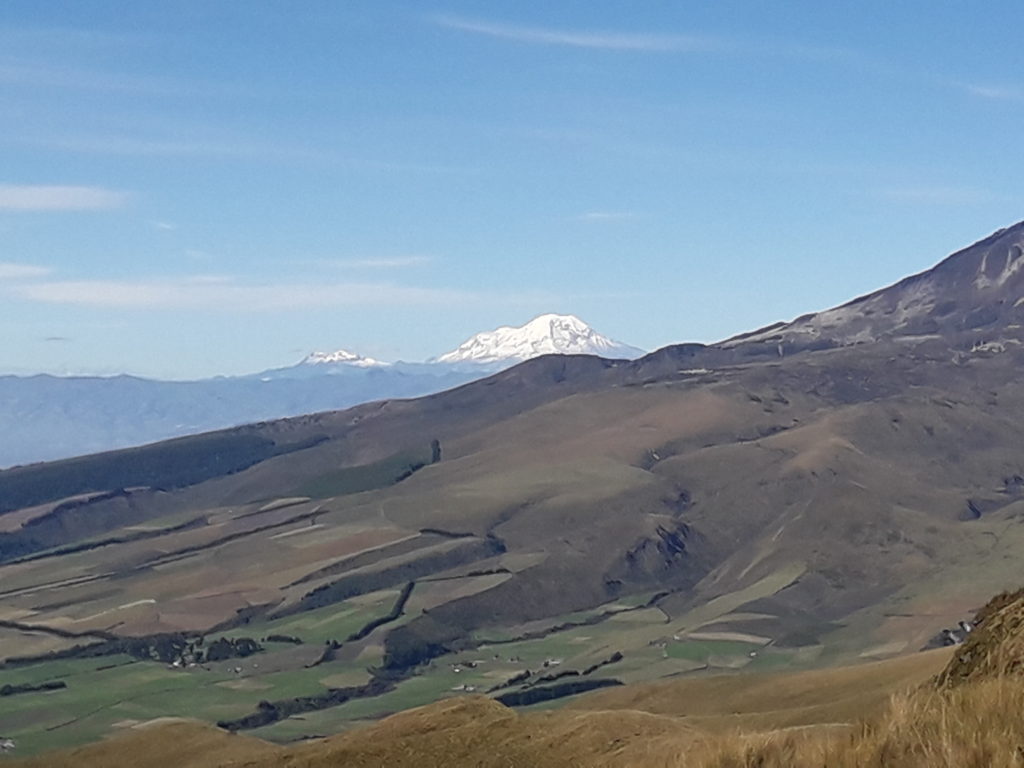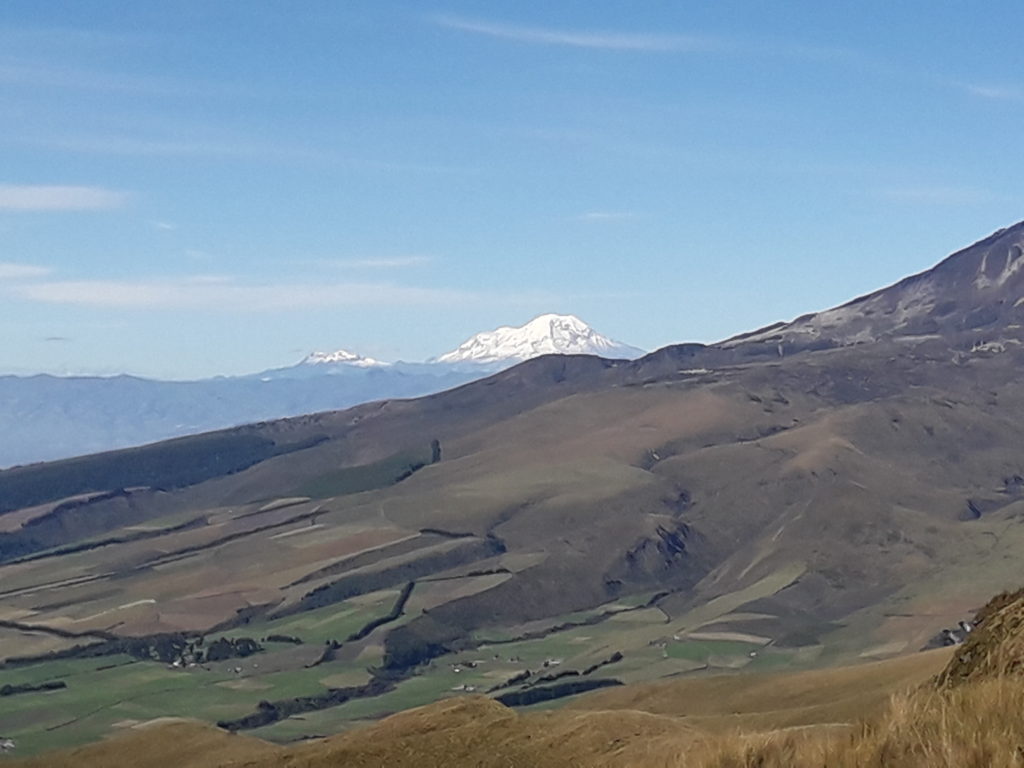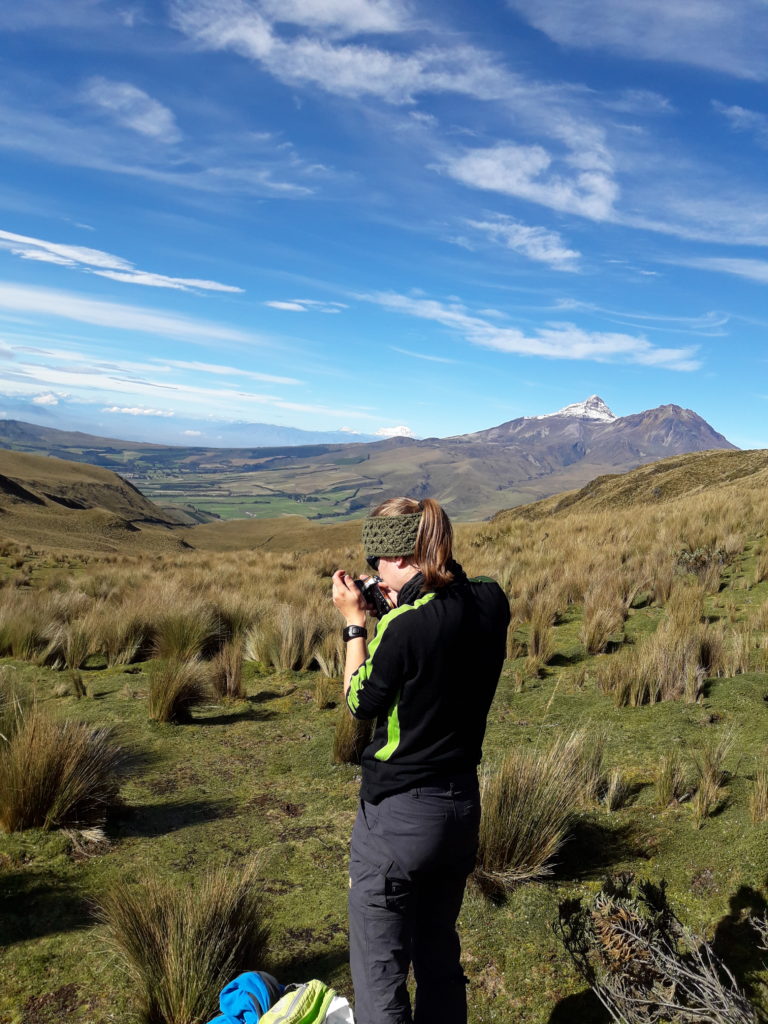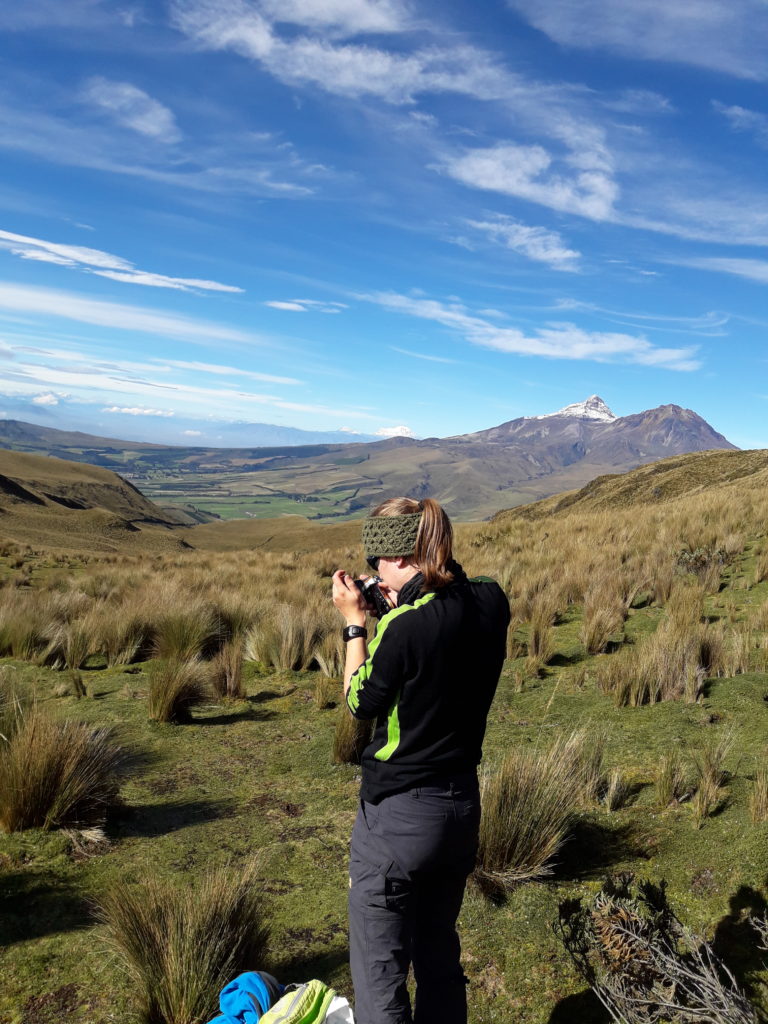 We had a strenuous climb where we needed ropes to belay ourselves at about 4600 m to reach the summit at 4790 m in just over three hours. This made Edgar very happy as he told us that with most of his clients it takes  easily 5 or even 6 h to reach the summit. It seemed to confirm his opinion that we would be very well up to climb Illiniza Sur (which requires some steep ice climbing). Edgar and myself are very much inclined to opt for the Illiniza Sur which is rarely climbed as >95% of all people climb the Illiniza Norte, which is only about 100 m lower, but has no glaciers, snow or ice.